More and more new home builders decided to blur the lines between inside and outside this year, as indoor/outdoor living became one of the hottest trends in home design and decor.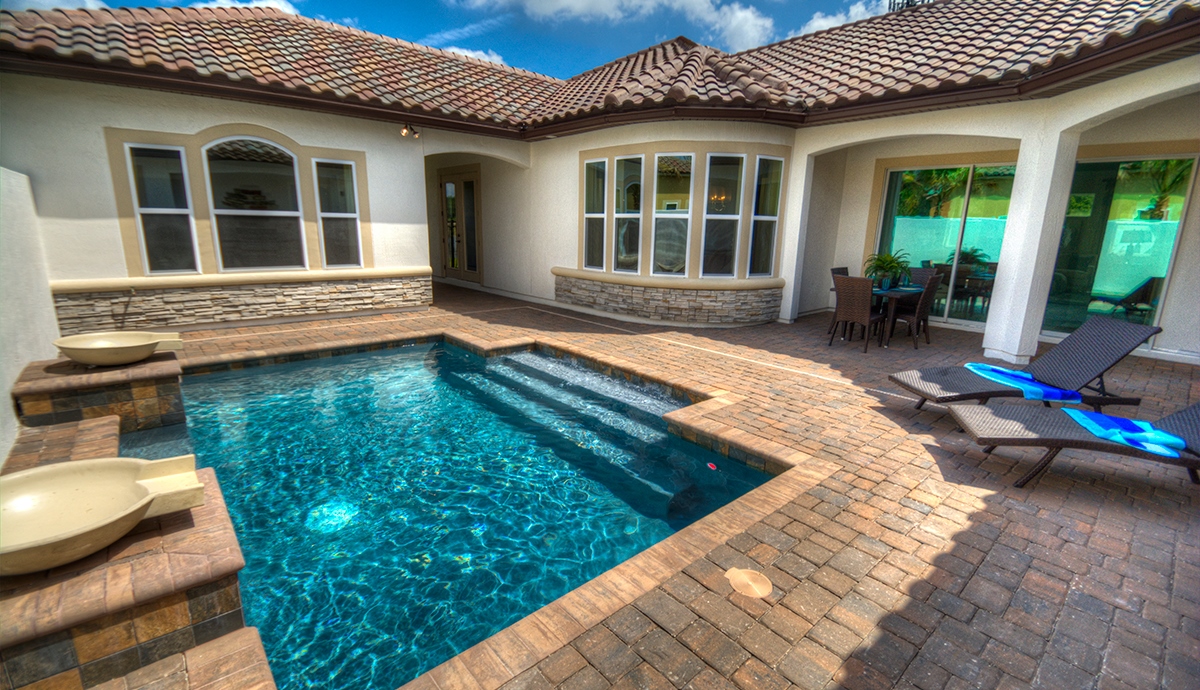 ---
From Elle Decor magazine to the National Association of Home Builders, everyone is still talking about breaking down the traditional barriers between a home's indoor living areas and outdoor spaces. Gone are the days when "outdoor living" meant throwing a few folding chairs in the back yard, design professionals say; instead, today's homeowners seek creative, attractive outdoor spaces that extend their home's indoor living area.
In the Nocatee community, for example, David Weekley offers homes with pocket sliding doors that recede into the wall, seamlessly blending the home's great room with an outdoor covered lanai to create one large indoor/outdoor area for entertaining.
---
"Hot" Outdoor Trends
Also gaining popularity: outdoor kitchens. The National Association of Home Builders, in fact, has identified outdoor kitchens as one of its "Hot Housing Trends;" what's more, a recent NAHB study found that outdoor kitchens add 130 percent of their cost to a home's value, making them a wise investment.
Outdoor firepits and fireplaces are also becoming more common in new homes. At the 2013 International Builders Show, outdoor fireplaces were highlighted as a growing trend, along with numerous variations, such as double-sided, indoor/outdoor fireplaces.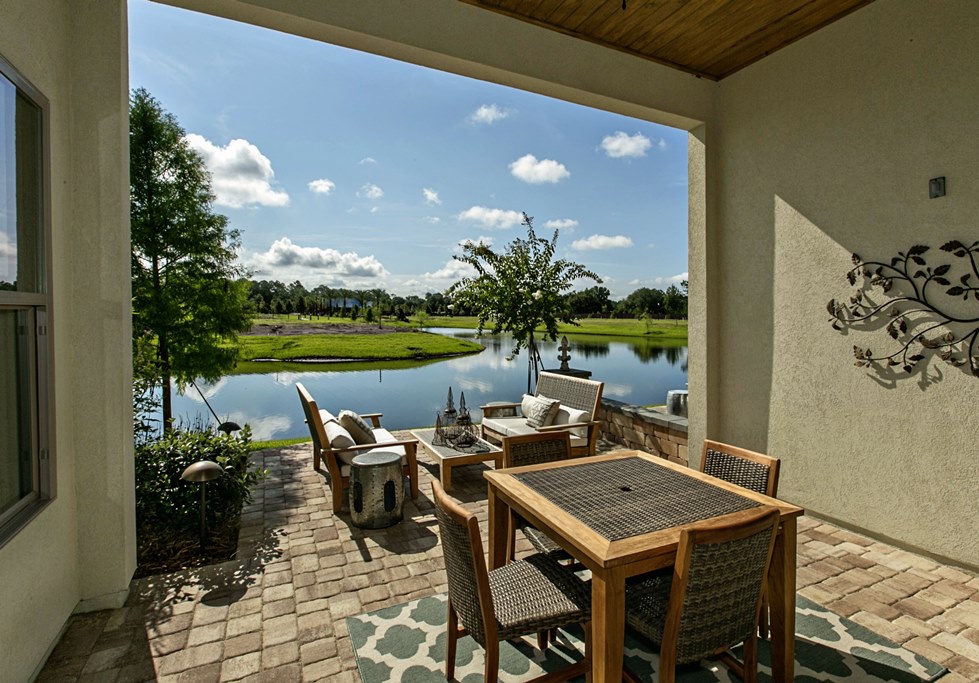 Toll Brothers offers homes in Nocatee's Coastal Oaks community featuring both outdoor fireplaces and kitchens. The Toll Brothers Woodlake Provincial model, for example, offers a covered lanai and stone fireplace as well as a full kitchen featuring a stainless steel gas grill, granite countertops and a refrigerator.
Lennar in Willowcove, meanwhile, also offers the option of extending a home's outdoor living space to include outdoor fireplaces and summer kitchens.
"Master-planned communities are a great place to find new homes featuring the latest design trends," notes Richard Ray, managing partner of Nocatee developer The PARC Group. "Master-planned communities tend to have multiple builders who stay on top of what home buyers are looking for in their new home -- and in our case, Nocatee's beautiful year-round weather really lends itself to the outdoor living trend."
---
For more information on new home builders in Nocatee, visit the Nocatee Welcome Center or call 1-800-NOCATEE.