---
There have been a number of changes in the world of mortgage-related requirements designed to balance responsible lending with making the American Dream more accessible for all.
Some of these changes include:
1) Lower down payments
Two lending giants are now taking down payments that are even lower than the already low FHA loan requirement of 3.5 percent. Freddie Mac and Fannie Mae are going as low as 3 percent on new homes. This may not seem like much, but it can add up to significant savings when compared to the 20-percent-down requirement of more traditional loans.
2) Lower private mortgage insurance (PMI) premiums
Recent legislation reduced the FHA's private mortgage insurance premiums by 37 percent. Now borrowers pay 0.85 percent of the mortgage balance annually. This reduction is motivating working families to buy homes, and is anticipated to bring 250,000 new first-time homebuyers into the market.
3) The option to drop PMI after paying back 80 percent
Another great benefit of the Freddie and Fannie low down payment loans is the fact that homeowners can stop paying private mortgage insurance after borrowers have paid back more than 80 percent of the mortgage balance. FHA loans require you to carry PMI for the life of the loan.
---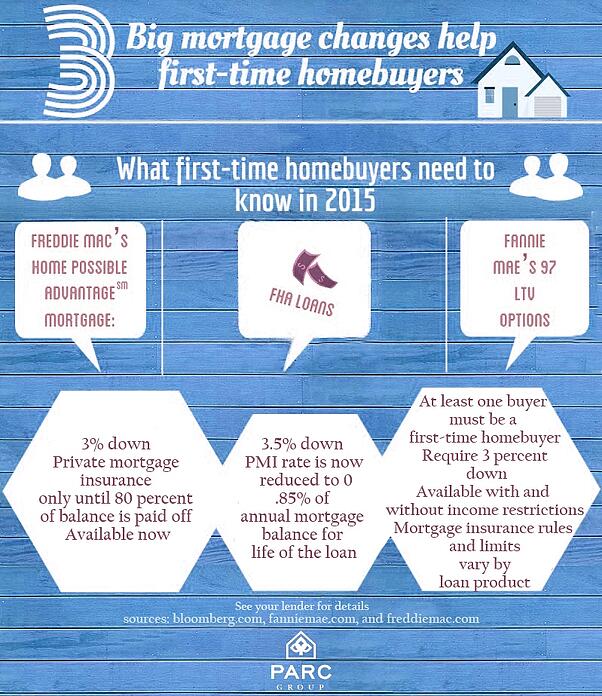 With good news comes the neutral and not-so-great news. However, the changes below shouldn't impede first-time homebuyers from acting now:
Lower debt-to-income ratio limits
In October, the Qualified Residential Mortgage (QRM) rule was defined by the FDIC. To help ensure borrowers still have the ability to repay their mortgages, the debt-to-income (DTI) limit for borrowers has been set at 43 percent, which could still pose an issue for some buyers. Of course there are exceptions to this limit and borrowers should consult their lenders.
Rising mortgage rates
In contrast to these advantages for first-time homebuyers, mortgage rates are slowly starting to increase. It's best to lock into a fixed rate now before rates climb from where they are now: 3.81 percent for a 30-year fixed, 3.11 percent for a 15-year fixed, and 3.5 percent for a 30-year fixed FHA loan. Freddie Mac predicts rates to hit 5 percent by the end of the year.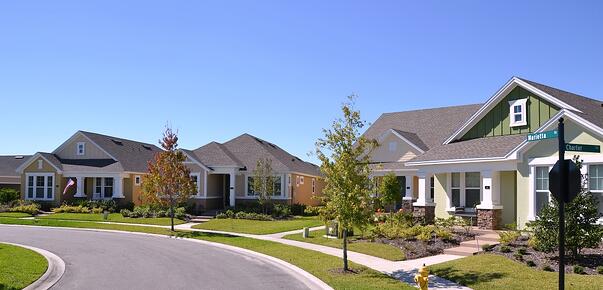 To learn more about affordable new homes in Nocatee, visit nocatee.com or stop by the Nocatee Welcome Center.