Hot new home design trends that topped "Donald A. Gardner Trend Watch Review Picks for New Homes."
---
Ideas to consider when building your dream home in Nocatee:
1. Great Rooms – Busy families today require streamlined floor plans. If you are looking for fewer but larger rooms, consider these plans.
2. Cathedral Great Rooms – Cathedral ceilings can add elegance and spaciousness to any floor plan. Even the most casual rooms are taken to the next level with a soaring ceiling. These high angled ceilings often reach two or more stories, and are typically featured in the gathering rooms of a home.
3. One Dining Area – Families today find that formal entertaining spaces are no longer the necessity they once were. By creating a single dining space in the heart of the home, gatherings become more intimate.
4. Gourmet Kitchens – As part of the great room concept, kitchens are no longer tucked away. Today they are an integral part of the family life and entertaining.
5. Butler's Pantry – Great for the homeowner who enjoys entertaining, or the family who thrives on convenience, the butler's pantry is versatile space that is typically positioned in a short hallway between the kitchen and dining area. Outfitted with cabinets, small sinks, wine coolers or even a second dishwasher. Convenience and elegance are combined for the ultimate entertaining experience and an asset to any home.
6. "E-Spaces" – Both convenient and functional, "E-Spaces" are great for children's homework, paying bills and more. A necessary space in today's home.
7. Ultimate Utility Rooms – Families are busier, running a household in an organized manner is a necessity. Creating a large, multi-purpose utility space is a great way to save time.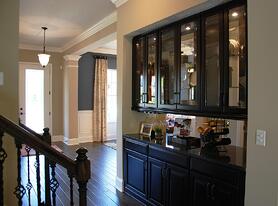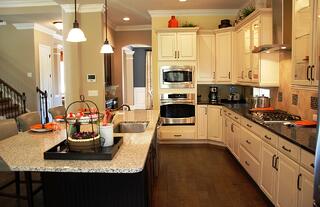 To learn more about new homes available at Nocatee, stop by the Nocatee Welcome Center or call 1-800-NOCATEE.