St. Johns County School District Officials broke ground on the new K-8 School at Nocatee with a Ground-Breaking Ceremony on Monday, May 20th. The ceremony featured student performances from Nease and Creekside High Schools, and was a true celebration of the continued success of Florida's fastest-growing school district.
Located at the intersection of Valley Ridge Blvd and Greenleaf Drive, the 18 acre school site has been donated to the School District by Nocatee's master developer and will feature state of the art facilities and green technology. School zoning will take place this fall, and will be announced by the St. Johns County School District. The school is slated to open Summer of 2014.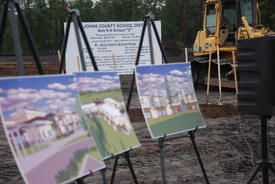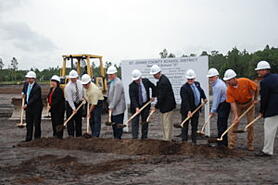 To learn more about education and the Nocatee lifestyle, contact the Nocatee Welcome Center at 1-800-NOCATEE.
To learn more, check out this St. Augustine Record
article
.