The warm and sandy Northeast Florida Beaches, located only minutes from Nocatee, are some of the nation's finest.
With miles and miles of pristine beaches just minutes away, residents have many opportunities to soak up the sun. Ponte Vedra Beach, Jacksonville Beach, Fernandina Beach and St. Augustine Beach… these are just a few of the area's best places to enjoy the ocean and the sand.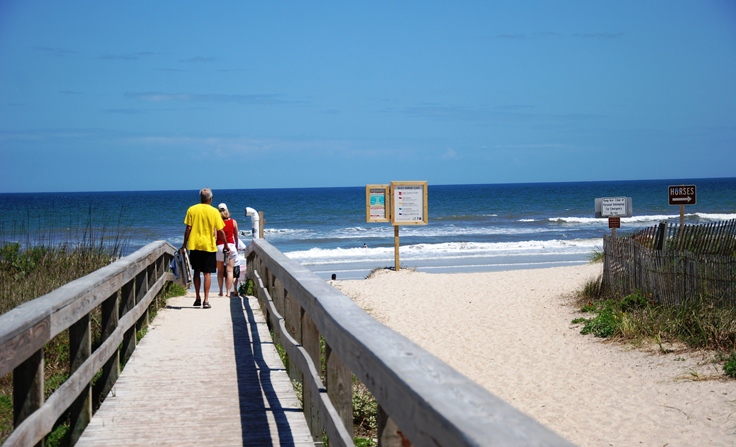 Micklers Beachfront Park is located only ten minutes away, and is Nocatee's closest public beach access. Whether you're interested in unwinding at world-class beach spas & resorts, or prefer swimming, surfing, windsurfing and kiteboarding... there's nothing quite like the beach lifestyle that offers all of the above.
Also not far away is the GTM National Estuarine Research Revere, for those who enjoy nature and the diverse wildlife that inhabits the varied and unique ecosystems in the area. It is the ideal place to take an ecotour via kayak or visit nesting birds on a walking tour. For a more exciting way to view the region's interesting wildlife, you can always enjoy a high speed boat tour. Located only 15 minutes away, The GTM National Estuarine Research Reserve encompasses 73,352 protected acres and offer hiking trails, beach access, ecotours, nature watching and more.
Each Friday, we spotlight a different area attraction as part of our four-part "Things to Do in Ponte Vedra," Blog Series. Check back next week when we take a closer look at neighboring historical attractions.