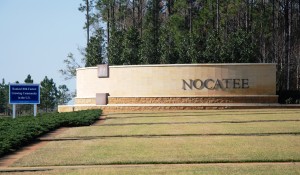 Nocatee is Ranked in Top 10 Best-Selling Communities in America
Nocatee is now the nation's 10th top-selling master-planned community, placing it at the forefront of a nationwide trend of surging sales in master-planned communities. According to real estate advisory firm RCLCO's annual report, Nocatee is also one of the country's fastest-growing master-planned communities, with 2012 sales up 62 percent over 2011. Overall, sales for the nation's top-20 master-planned communities were the strongest since 2007 and up 37 percent year to date.

RCLCO's report, "The Top-Selling Master-Planned Communities of 2012," can be viewed here: http://buff.ly/UVVUJH.
To learn more about the Nocatee community, explore Nocatee.com, stop by the Nocatee Welcome Center or call 904-924-6863.