During the frigid winter months, many homeowners dream of trading the arctic chill for the sun and serenity of a sandy beach. So it's no surprise that homes located near the ocean, lakes and rivers are particularly popular with house hunters.
Some sociologists claim that evolution has hardwired humans to long for a home near the water. An article in Property Observer notes that sociobiologist Edward O. Wilson conducted research indicating that across diverse cultures, people desire the same aesthetic landscape:
"They want to be on a height looking down, they prefer open savanna-like terrain with scattered trees and copses, and they want to be close to a body of water, such as a river, lake, or ocean," Wilson concluded. "Even if all these elements are purely aesthetic and not functional, homebuyers will pay any affordable price to have such a view."
What's more, scientists have studied the positive effect that living near the water has on a person's overall health and well-being. A study conducted in England, for example, found that the health of the local population improved significantly the closer that residents lived to the coast.
Coastal appeal
Recognizing the appeal that water holds for home buyers, many master-planned communities have incorporated water views into their overall design. That's particularly true in Florida, which is home to numerous communities located on or near the water. Of the top 10 best-selling master-planned communities in the nation, Nocatee in Ponte Vedra, Fla. is located closest to the beach.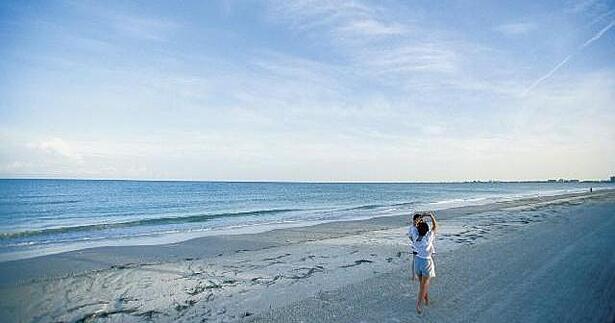 "Many of our residents tell us they were drawn to Nocatee because we're so close to the ocean," says Roger O'Steen, founder of Nocatee developer The PARC Group. "Being just five miles from the Atlantic Ocean and Florida's world-famous beaches opens up a whole world of recreational opportunities for Nocatee families."
Nocatee also incorporates additional water elements throughout the community itself, O'Steen adds. "Several of our communities offer homes with lake views," he says. "We'll also shortly be opening a new kayak launch that will allow Nocatee families to explore the Intracoastal Waterway, which borders the 2,400 acre Nocatee Preserve."
For more information on Nocatee's proximity to the beach and other amenities, visit the Nocatee Welcome Center or call 1-800-NOCATEE.