---
The PARC Group has joined together with Marriott Resort Sawgrass to offer residents of PARC Group affiliated communities an exclusive Nocatee resident membership to the Cabana Beach Club. The private Ponte Vedra Beach club has many well-known amenities and facilities for its members to enjoy year-round.
10 Special Cabana Beach Club Membership Perks for Nocatee Residents:
1.

It's only 10 miles away! Situated on the picturesque Ponte Vedra Boulevard, Cabana Beach Club is ideally-located and only a short drive from the Nocatee community. With it being so close, Nocatee residents can make the most of a day of relaxation!
2. Feel like you are on vacation every day. Members enjoy that amazing vacation feeling of being at a resort and having access to a wide range of facilities and amenities. With the Cabana Beach Club's white sand beaches and access to fantastic spa, full-service gym membership, dining and other resort amenities — do locals have to even think twice?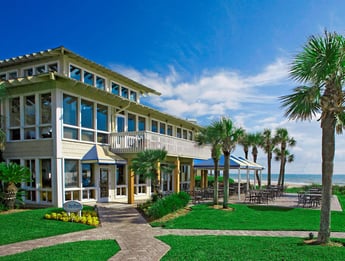 3. Private beach access!

Cabana Beach Club is situated along North Florida's premiere coastline and members enjoy private beach access with secured parking year round.
4. All the beach comforts are already here.

Cabana Beach Club members have rental access to chairs, chaise lounges and umbrellas, as well as complimentary towel service, individual showers, and changing facilities.
5. Rent whatever you need to enjoy a day on the water!

There's no need to go out and buy your own equipment and have to haul it around all summer. Cabana Beach Club Members have access to seasonal water sport rentals including ocean kayas, sailboats, surfboards, paddleboards, and boogie boards.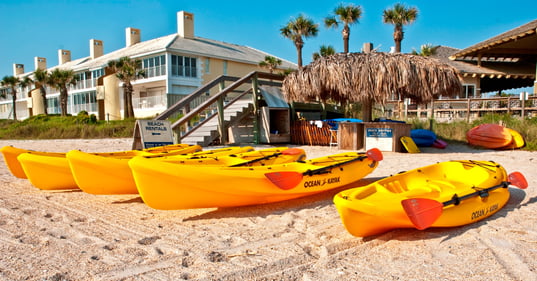 6. Organized activities for the kids. At the Cabana Beach Club you'll find endless children's activities, a kids pool, pool games, arts and crafts, movie nights, and more. The heated Jr. Olympic sized pool also features seasonal lifeguard supervision.
7. Enjoy valuable adult time, too.

Unwind with live entertainment on the weekends and access to a wide variety of adult beverages poured by our resident mixologists. Whether parents leave the kidsd at home or bring them along, members have an open line of sight to keep a close eye on them at all times.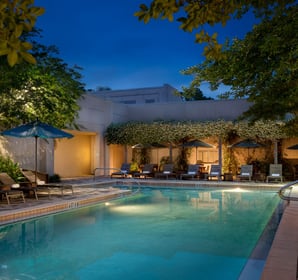 8. Indulge in pampering at our spa. The Sawgrass Spa is just what the doctor ordered. Whether you want to get in shape or pamper yourselves, members enjoy full access to the Sawgrass Spa's 24-hour gym, receive discounts on rejuvenating treatments, enjoy the steam/sauna rooms, or a soak in the indoor or outdoor Jacuzzis and adults-only pool.
9. Who wants to cook during the summer? The Cabana Beach Club features delectable restaurant options depending upon your mood. From fine dining at 619 Ocean View to a burger on the beach from Sharkeys, you'll find just the right meal to satiate your appetite. It's also a great spot to entertain!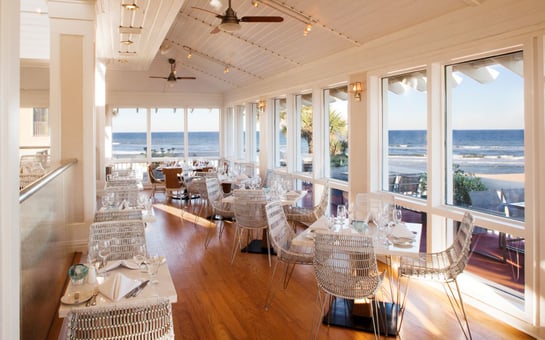 10. Club Members enjoy exclusive savings. That's right, you receive a 30% discount off of stays at Sawgrass Marriott Golf Resort & Spa — for a fun staycation or for visiting family and friends — as well as 20% off dining at the resort's eight award-winning restaurants, PLUS bonus discounts on clubs and golf courses around the country.
A membership to the family-friendly beach club perfectly compliments the active Nocatee lifestyle. For more information on the Nocatee resident exclusive membership offer, check out Nocatee's special Cabana Beach Club Offer Page [click below].
---
To learn more about the Nocatee lifestyle and all discounted golf and beach club membership opportunties, stop by the Nocatee Welcome Center or call 1-800-NOCATEE.