Nocatee is excited to announce that Blue Wave Coffee is now serving Nocatee residents! The Blue Wave Food Truck has introduced many in the Jacksonville/Ponte Vedra area to some of the best coffee brews, and is now making Nocatee its home base.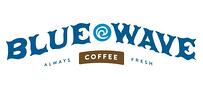 Blue Wave Coffee Owner, Don Henrichsen, is proud to offer the community some of the freshest and best tasting seasonal coffee from around the world. Don offers cappuccinos, lattes, Americanos and mochas, but he really loves and encourages customers to try the seasonal drip coffee black. "The beans are expertly roasted and ground, depending on the brewing method, to really bring out it's true flavors. And drinking it black allows one to taste and enjoy its entire sensory experience," says Don. Blue Wave Coffee partners with a Santa Cruz, California based roaster to bring coffee beans from all over the world, making your morning cup of joe an affordable luxury.
As a Nocatee resident himself, Don finds it rewarding to share his passion for amazing coffee with his mobile truck, which has become a regular presence at Nocatee's monthly Farmer's Markets. Blue Wave Coffee regularly updates its Facebook page with details on that morning's seasonal brew and when it will be making special appearances with fellow Northeast Florida food trucks, along with posting the muffins/pastries that will be paired with the coffee menu each week.
Starting on Monday (March 24, 2014), Blue Wave Coffee will be located off the Nocatee Parkway near the entrance of Crosswater Church from 7 a.m. to 10:30 a.m. (Monday – Friday). To learn more about the Nocatee community, stop by the Nocatee Welcome Center or call 1-800-NOCATEE.