In Florida singles now outnumber marrieds, although at 53.5 percent, just barely. As the largest U.S. city, Jacksonville isn't letting land mass get in the way of providing a sense of community for single professionals.
---
Whether you're seeking a mentor, wanting to give back, or simply grow your network outside of LinkedIn and industry events, Jacksonville is the place to get plugged in to a wide range of organizations including:
AIGA Jacksonville -Northeast Florida is thriving with creative talent, from graphic designers to photographers and illustrators. Jacksonville's chapter of AIGA (Professional Association for Design) hosts a wide range of events where members can share ideas and inspire others, or simply show up be inspired by others in the creative community.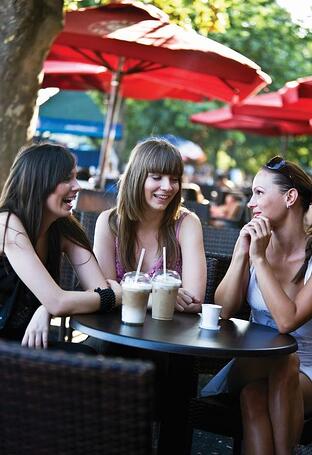 The Contemporaries - lovers of art and culture between 21 and 40 can mix and mingle with the Jacksonville Museum of Contemporary Art's (MOCA) professional group, The Contemporaries. The group hosts several events at the museum, as well as happy hours all over town.
ImpactJAX - affiliated with the JAX Chamber of Commerce, ImpactJAX provides a platform for the next generation of business and community leaders to thrive. More than 600 members strong, ImpactJAX empowers 21 to 40 year olds in their efforts to make a great city even better.
Home Team - the Home Team is a volunteer organization that supports Sulzbacher Center for the homeless. Events include everything from cooking dinner at the shelter to hosting holiday events and fundraisers.
Jaycees - for professionals between 18 and 40, the Jaycees is an organization designed to help members grow in four areas: individual development, community development, membership development and management development. The group provides ample opportunity for aspiring entrepreneurs to put their skills into practice.
Rotaract - Rotaract is a networking organization for young professionals ages 22 to 32. With a focus on "Service Above Self," the First Coast chapter holds a wide range of special events, including the annual Black Tie and Blue Jeans Gala.
---
No matter the profession or interest, the River City provides single professionals with ample opportunity for giving back and expanding their business connections.The Nocatee Business Professionals Club is one more option for residents and their friends. The group meets monthly and focuses on learning, comradery, and professional development and growth.
Have a professional group in the Jacksonville area you'd like to share with our readers? Please share it in the comments section below.
For information on affordable new homes available in Nocatee, visit the Nocatee Welcome Center or call 1-800-NOCATEE.