New home sales in Nocatee for the first half of 2014 are up 21 percent over 2013, making it the 3rd best-selling master-planned community in the nation! The rankings were published in real estate advisory firm RCLCO's Mid-Year 2014 Update, a survey of total home sales in the first six months of 2014 at the nation's top-selling master-planned communities.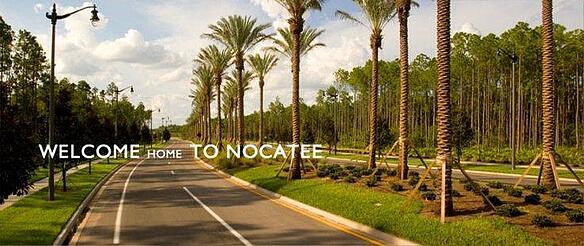 Nocatee was the only top-5 community to post a sales increase from 2013, selling 505 homes during the first half of the year. The robust sales follow Nocatee's strong performance in 2013, when the community sold 838 homes – a 65 percent increase over 2012.
"The popularity of the Nocatee lifestyle just keeps growing," said Rick Ray, President and Chief Executive Officer of The PARC Group, Nocatee's developer. "Nocatee residents love the Ponte Vedra location, the amenities and sense of community. We have nine new neighborhoods and a variety of new amenities slated to open this year to keep up with the demand."
To see how Nocatee compares to other top-20 communities across the nation, check out RCLCO's report, "The Top-Selling Master-Planned Communities Mid-Year 2014 Update."
To learn more about new homes in Nocatee, stop by the Nocatee Welcome Center or call 1-800-NOCATEE.