Plans for the Nocatee Fire Station received final approval from St. Johns County early last week. St. Johns County anticipates an early 2015 completion date for this exciting new community addition. Read the St. Augustine Record's recent article for more details.
St. Johns County OKs Nocatee fire station
Posted: November 6, 2013 - 12:07am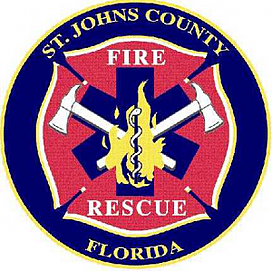 The St. Johns County Commission on Tuesday unanimously approved an agreement with the PARC Group, developer of Nocatee, that will pay for building and equipping a fire station there by early 2015.
After the vote, Commissioner Ron Sanchez extolled the benefits of public-private partnerships like this, saying, "This is a problem solved."
Assistant County Administrator Jerry Cameron explained that The PARC Group had already donated five acres across the street from Nocatee's Splash Park for the fire station.The plan is for the Tolomato Community Development District — essentially Nocatee — to pay for the fire station and the equipment upfront. The total cost of the new station is estimated at $1.8 million. Nocatee has already banked $1.2 million in fire impact fees. In the deal, Nocatee pledges up to $1.5 million in impact fee credits and equipping the new station.
That first payment will come within 30 days, the agreement says. Construction of Fire Station 17 will start before March 31.
Cameron said this project began several months ago when residents of Nocatee, one of the nation's fastest-growing residential communities, asked fire and county officials to build a station there sooner rather than later.
"They didn't have a station within five miles," Cameron said. "We told them that funding was not currently available and would not be available for possibly as long as three years."
A distant station meant residential fire insurance costs would be at their highest, since the structures would be deemed "unprotected."
Cameron said ad valorem fire taxes levied in Nocatee should collect enough by 2017 to support the station.
"We'll be staffing it at a lower level than optimal, but it won't be a skeleton crew. It just won't be optimal," he said.
The commission praised the arrangement, because they get to add a fire house with almost no immediate expenditure. Staffing would be handled through a federal SAFER grant that, if obtained, pays the salary of three firefighters for two years.
County Administrator Michael Wanchick said, "We're always challenged to do more with less and to seek public/private partnerships. This is local government being creative."
Gregory Barbour, The PARC Group's managing partner, thanked the commission for seeing this project through.
Several Nocatee residents spoke at the meeting. Harlan Westover said, "I never anticipated getting a fire house this soon in Nocatee. It's not only a necessary thing, it will be an incentive for residential and business in Nocatee."
But Fruit Cove resident Ellen Whitmer said federal grant money is really tax dollars. "There is no such thing as free money," she said.
Sanchez countered by saying that federal grants are going to someone, so use them or lose them.
"Federal money only comes back to us if we apply for grants," he said. "If we don't take it, someone else will."
After the vote, Commissioner Cyndi Stevenson said the agreement moves one of the county's many needed capital projects forward.
"It's a win for the county and a win for Nocatee," Stevenson said. "It should not overshadow the fact that we have capital needs in every district of our county.
"To put our county on a sustainable path, we will need countywide input, solutions and support."