---
Natives and visitors can both agree that the Sunshine State is as weird as it is wonderful.
Whether you're looking for a quick adventure on a Saturday or want to mix things up when school's out, here are some day trips that are sure to make a lasting impression (and they're only a short drive from the First Coast):
1.) Epcot Flower & Garden Festival
Of course, no list of Florida day trips would be complete without at least one stop at the Magic Kingdom (or at least next door). The Epcot Flower & Garden Festival, which runs March 4 through May 17, boasts more than 30 million blooms. It's not just pretty flowers you'll get to experience—there are also 100 topiaries and displays, including over a dozen with your favorite characters, old and new—from Lady and the Tramp to Elsa and Anna from Frozen.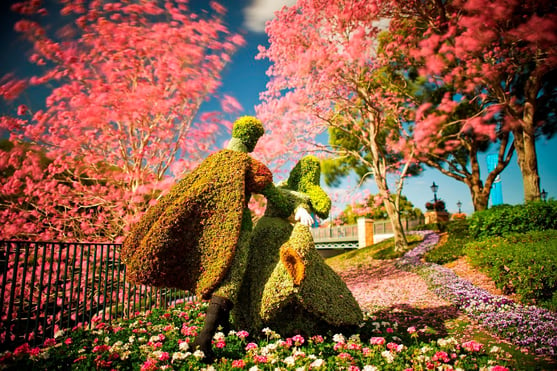 Be sure to check out the Garden Rocks Concert Series, which includes weekend musical acts ranging from Taylor Dayne to The Little River Band. There's also plenty of fresh flavor to complement all of the fresh flowers along the 12 outdoor kitchens.
With less than two weeks left for this floral feast, so be sure to get your tickets now or wait until next spring.
Experience the bizarre and sometimes grotesque works of renowned artist, Salvador Dali. Located only a few hours from Jacksonville in Saint Petersburg, Florida, this museum takes visitors on a journey all the way to the fourth dimension through an exploration of Dali's life and works.
The permanent collection includes one of Dali's most famous paintings of a melting watch, titled, The Disintegration of Persistence of Memory, and more politically charged works like Daddy Longlegs of the Evening – Hope!
Even if modern art isn't your cup of tea, the Dali Museum is a great place get your creative juices flowing.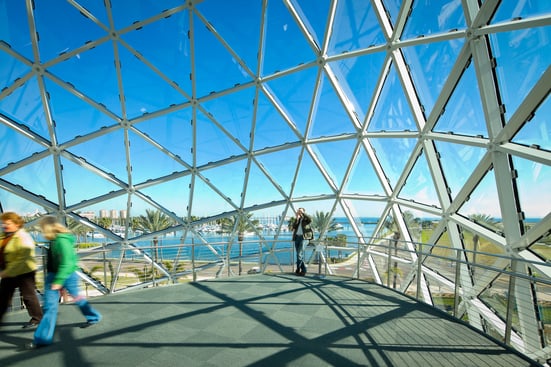 3.) The Town of Gibsonton (aka Gibtown)
Whether you watched AMC's American Horror Story: Freak Show series or not, chances are, you won't be able to take your eyes off the residents of Gibsonton, Florida. Located just outside of Tampa, it's been home to performers and retirees of sideshow and circus fame since the Great Depression. Some of Gibsonton's more famous residents, including Lobster Boy, inspired characters for the AHS:Freak Show season. Be sure to stop by the International Independent Showmen's Museum for a walk down a fascinating and less-traveled memory lane.
Heartbroken after his betrothed canceled their engagement the day before his wedding in Latvia, Edward Leedskalnin moved to America and channeled his sorrows into chiseling more than 1,100 tons of coral rock. It took him 28 years to create this monument to his ex-fiancé and "Sweet Sixteen," Agnes.
The construction of this castle is a wonder and mystery, as all stones are fastened together with nothing other than their own weight holding them together. The castle even withstood Category 5 Hurricane Andrew in the early 90s without any damage.Located in Homestead, Florida, Coral Castle Museum is deemed "Florida's Stonehenge." There's a lot of speculation that Ed used supernatural powers to move the tons of limestone and coral. You be the judge when you see this spectacular attraction.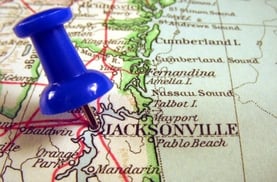 ---
To learn more about affordable homes in Nocatee, visit nocatee.com or stop by the Nocatee Welcome Center.