---
Prancer and Vixen have nothing on master-planned community (MPC) residents when it comes to bringing holiday cheer. With a strong sense of community and so many fun activities for all ages right within the neighborhood, there will be no Ebenezer Scrooges in sight!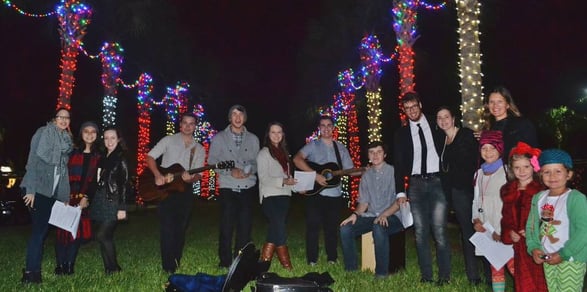 MPC life sure has its perks, especially when it comes to having a jolly ol' time. Here are some ideas to help you host a great MPC holiday party and start new traditions in your community:
1.) Participate in a holiday lights contest — Texas MPC Woodtrace holds an annual "Holiday Light Fight" for residents to show off their twinkling cheer and go bigger/brighter than the Smiths down the street — after all, a little neighborly competition never hurt anyone. Before Nocatee grew to over 4,000 new homes, it also had a similar Christmas Light Contest. If you're relatively new at the whole hanging lights thing, Better Homes and Gardens gives these helpful safety tips:
● Start with just a few focal points like shrubs and trees
● Use lights marked for outdoors with the UL (Underwriters Laboratories) label
● Use electric tape instead of old-fashioned hooks and screws for hanging
● Check for burned-out lights
● Use a sturdy ladder and have a helper
● Use stake lighting for added dimension
● Don't overload a circuit with more than 1,400 watts
● Turn lights off when sleeping or away from home
2.) Tour the lights by golf cart — If trimming the roof with endless strands of lights isn't your thing, venture into the sparking wonderland in your golf cart to appreciate the neighbors' hard work and pick your favorite displays. And if your community lights Santa's way with luminaries for Christmas Eve like Tennessee's Westhaven MPC, make sure to drive through to admire them before the big man comes to town. During the month of December, residents in Nocatee can ride up almost any night of the week for a music-synchronized light display, beginning every half-hour!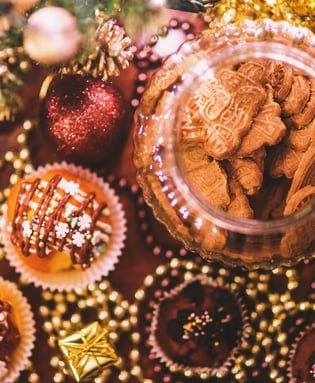 3.) Hold a neighborhood cookie exchange — What's more fun than getting a little messy in the kitchen with sugar and sprinkles? A cookie swap is a festive way to meet neighbors and share hundreds of sweet treats. Make a famous family cookie recipe or venture out with something new. Use extra cookies as tasty gifts, party treats or even as a recipe ingredient for treats, including milkshakes or pie crusts.
4.) Enjoy concerts and youth entertainment — Attend the events in your neighborhood to get to know neighbors and support local entertainers and kids. Nocatee holds an annual holiday extravaganza called Nocatee-A-Glow where residents enjoy the ceremonial kick-off of the music-synchronized light show (running all month long), play games and make crafts, eat goodies, and enjoy festive youth choirs, bands and dance shows. This year's two-day event is December 4-5 and takes the cake as the biggest MPC bash in Northeast Florida.
5.) Create a block party with reindeer games — What good is a party without a little planned fun? To mix things up, set up a different game at each neighbor's house. It's a great way to encourage interaction while keeping things fresh. Here are a few activities to get the block party going:
● White elephant exchange
● Christmas carol charades
● Photo booth
● Pin the nose on the Rudolph
● Christmas movie trivia
6.) Make a cocoa refueling station — Caroling can be tough on the vocal chords — make a soothing hot cocoa station (and maybe some coffee for the parents) to keep carolers warm and motivated to come back to your street.
These festivities can become community traditions that residents can look forward to all year long. May your MPC party be merry and bright!
---
To learn more about available homes in Nocatee, visit nocatee.com or stop by the Nocatee Welcome Center.