---
No matter the time of year, the First Coast is a shopping mecca for deal seekers and brand snobs alike. From the designer outlets in St. Augustine to the shops of St. Johns Town Center, there's something for every style and budget.
If you feel like stepping up your gift-giving game this year, here are a few retailers where you can find unconventional gifts that will remain in the "keep" pile, and maybe even reward yourself with a few while you're at it.
Local Flavor
Riverside Arts Market (RAM) - whether you're shopping on Small Business Saturday, or any given one, RAM is the place to find artisanal soaps, artwork and tasty edibles from local purveyors. Be sure to check out the list of vendors for that Saturday before heading down to shop, new merchants are introduced each month!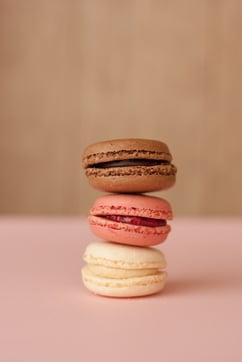 Nocatee Farmers Market - held the third Saturday of every month, the Nocatee Farmers Market offers a wide range of distinct goods for stuffing stockings and bellies. On November 18, the Pet Lovers' Farmers Market will ensure you can easily cross your four-legged loved ones off the list. No pooch to buy for? There will be more than 80 local vendors with unique jewelry, homemade foods and more. Looking for Nocatee apparel and gear? The Publix located in the Town Center, only steps away, has you covered.
St. Augustine Distillery - from handcrafted, small-batch vodka, gin and rum to fun bar tools that scream Florida, you'll find stocking stuffers and holiday spirits for discerning palates. Shop online, or pick them up at the distillery and enjoy a free tour and tasting. The historic Ice Plant is also located beside many of the city's most unique and quaint shops and boutiques.
Shiny, Happy Things
Tiffany & Company - the St. Johns Town Center boasts some of the region's most notable stores. And it doesn't get much more memorable than Tiffany & Company. Whether the recipient is a tween, sister or even grandmother, nothing says "I love you" quite like whatever's inside that signature blue box.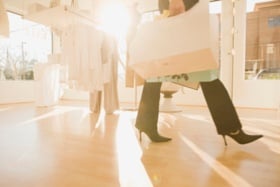 Anchor Boutique - if you prefer to buy local, there's no shortage of stylish jewelry along the First Coast. Anchor Boutique in St. Augustine offers wares handcrafted by the boutique's owner, the talented Laurel Baker. Here, you can easily score some covet-worthy keepsakes for just about everyone on your list. You can even ask Laurel to design a custom creation your recipient will surely cherish.
Gifts With (re)Purpose
Rethreaded - this retailer is dedicated to breaking the cycle of human trafficking, one accessory at a time. Used t-shirts and other materials are transformed into chic scarves, necklaces, bags and other items by women around the world who have escaped the sex trade. Check out the retail store in Jacksonville, or shop online at rethreaded.com.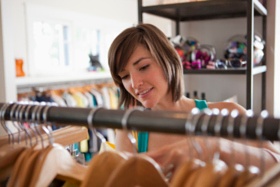 Eco Relics - If you haven't been to Eco Relics in Riverside, you are in for a treat. This industrial salvage warehouse is the place to find collectibles, antiques and inspiration. Want to turn something you saw on Pinterest into a reality? Get the supplies here, or commission Eco Relics to design a one-of-a-kind conversation piece. Chances are, you'll want to keep purchases made here for yourself.
---
To learn more about available homes in Nocatee, explore nocatee.com or stop by the Welcome Center.