America is getting older. According to the U.S. Census Bureau, as of July 1, 2011 there were 41.4 million Americans age 65 and over. By 2060, that figure is expected to rise to 92 million, as seniors continue to live longer lives. And thanks to better nutrition, healthier living and better medical care, many of those seniors will enjoy far more active retirements than previous generations.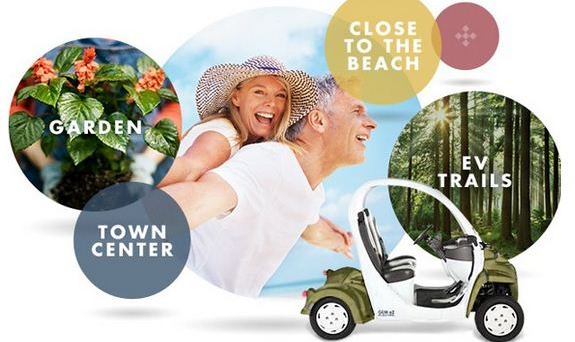 It's no surprise, therefore, that more and more seniors have considered moving to an active adult community. But given the wide variety of such communities available, how can seniors know whether such a community is right for them?

Here are few questions to ask to help determine whether buying a new home in an active adult community would be right for you:
What size community do you prefer? From standalone apartment buildings with a dozen or so units to sprawling communities with thousands of single-family homes, active adult communities come in every shape and size. Before you begin visiting properties, narrow down your search by defining what size community would be a comfortable fit for you.
What type of environment tops your wish list? Do you envision spending your golden years amid the peace and serenity of the country -- or would proximity to a big city be a "must-have" on your new home shopping list? When focusing your search, consider what types of activities you enjoy. Love to go hiking and camping? Perhaps an active adult community near the mountains would be a good match. Saddlebrook Ranch in Arizona, for example, is located at the foot of the Santa Catalina Mountains and offers residents easy access to Coronado National Forest. Ocean lovers, on the other hand, may want to consider an active adult community in Florida, where beach access and activities such as swimming, fishing and boating happen year-round.
How much social interaction do you desire? Much like people, active adult communities have their own distinct personalities -- and some communities are simply more social than others. While some developments may encourage residents to make their own plans, many communities have full-time activities coordinators who organize regular social events and programs.When visiting possible communities, ask current residents how friendly their neighbors are, and whether it's easy to make friends.
What type of amenities are offered? Active adult communities are known for offering residents enjoyable amenities – everything from golf courses and swimming pools to walking trails and fitness centers. But not all communities feature the same amenities; deciding which amenities are most important to you will help focus your new-home search.
What services are nearby? As seniors age, access to high-quality medical care increases in importance. When selecting an active adult community, be sure to find out what health services are available to residents either within the community or nearby.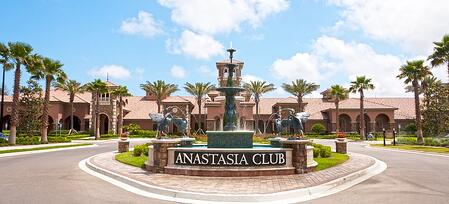 Residents of Nocatee's Del Webb Ponte Vedra community, for example, enjoy easy access to numerous local hospitals, including the world-famous Mayo Clinic. Set amid more than 1,000 acres near the Florida coast, the active adult community also features a 37,800 square-foot clubhouse, indoor and outdoor pools, a state-of-the-art fitness center, athletic courts, walking trails and more.
"Our Del Webb Ponte Vedra residents tell us they love the location of their community," says Richard Ray, president of The PARC Group, Nocatee's developer. "They're close to both Jacksonville and St. Augustine, have access to world-renowned medical facilities – and yet they have so much to do right in the community."
---
For more information on new homes available in Del Webb Ponte Vedra or Nocatee, visit the Nocatee Welcome Center or call 1-800 NOCATEE.