The time when adult children leave the nest can take a lot of adjustment to ward off empty nest syndrome. With a house that now feels too quiet and a calendar with much more breathing room, many people feel a little lost.
Here are a few tips to turn the transition into a reinvention: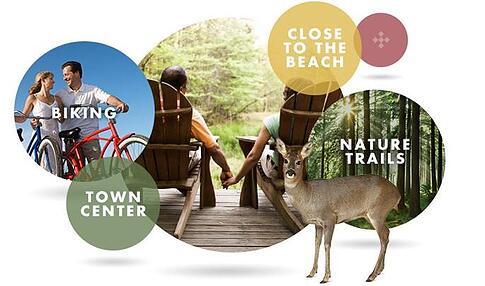 Pick up hobbies again or discover new ones. Now is the time to discover and rediscover what you enjoy doing in your free time. It could even be taking a class at a local college or starting a part-time business. The possibilities are wide open. Be sure to jump in feet first with the hobbies, as not to get overwhelmed with trying to do too much at once.
Downsize. It may not be quite retirement time yet, but you can downsize to a smaller home that is easier to take care of and maintain, reducing your monthly expenses. Low-maintenance homes are increasing in popularity with good reason. A home with less square footage and yard maintenance can also mean more time for hobbies or activities outside of the home. By moving into a new home, you won't feel any pangs of sadness while walking past your children's bedrooms.
Get active. Endorphins aren't the only reason that getting active will help ward off those empty nest blues. Hiking, biking, golf (without the cart) and swimming are great ways to enjoy moderate exercise and reap the benefits including less stress and better sleep. When downsizing, be sure to consider proximity to beaches and other enjoyable outdoor activities. You'll be more likely to partake if you don't have to face a commute to get there.
Master-planned communities, like the Del Webb Ponte Vedra in Nocatee are designed with outdoor activities and socializing in mind. Rick Ray, President of The PARC Group states, "The Del Webb Ponte Vedra community offers empty nesters and active adults over 55. It has all the amenities you'd expect in a master-planned community, plus a whole lot more. There are several clubs right here in Nocatee for everything from Bridge and books to knitting, bocce ball and ju-jitsu."
Stay connected to your children. According to the Mayo Clinic, you can also use this time to focus on how you can help your child succeed outside of the home. Set up a routine communication schedule to avoid feeling totally out of the picture. Maybe it's a Sunday evening call, or a Monday evening Skype date. It's also a great way to share some of the new things you have going on in your life, like rekindling your love of travel or dusting off that old beach cruiser that's been sitting in the garage for a decade or more.
Reconnect with your spouse. Now that the house is all yours again, you don't have to sit on the couch and stare at each other. Get out and do things. Make dinner dates. Eat cake for breakfast. Take a spontaneous road trip. Life can be very freeing when there's no one to cater to but each other.
To learn more about new homes available in Nocatee, visit the Nocatee Welcome Center or call 1-800-NOCATEE.