Forever Vets Animal Hospital and Spavia Day Spa are joining the Nocatee Town Center! Both businesses will be located behind M Shack and Crosswater Dental, on the eastern side of Crosswater Parkway. The building, owned by Skinner Bros. Realty, is currently under construction, and scheduled to open early 2019.

Forever Vets Animal Hospital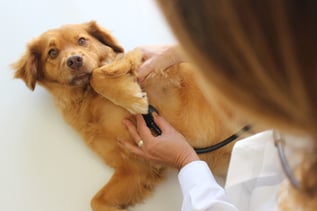 Forever Vets Animal Hospital is a full-service veterinary facility completely dedicated to the well-being of both you and your pet. Forever Vets proudly serves the Jacksonville, Fruit Cove, St. Augustine, and Orlando markets, providing our four-legged friends with the perfect mixture of exceptional customer service and top-notch veterinary care.
Along with providing top-notch care, the company gives back to the community with their involvement in several non-profit organizations and rescue groups. Forever Vets offers same-day appointments, walk-ins, and extended hours, and is excited to serve the Nocatee community!
Spavia Day Spa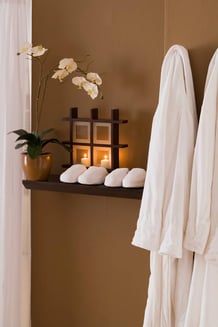 Spavia™ is a day spa that provides resort-like, custom spa services close to home. Spavia™ will be adding Nocatee to its list of more than 30 day spas nationwide. Each Spavia™ is an affordable, neighborhood spa that promotes personal wellness, local businesses, and social causes in the communities where they are located. Spavia™ offers massage, facials, waxing, body wraps, make-up, eyelash extensions, a spa boutique and more. Right now, there are over 30 locations across the nation.

Visitors come to Spavia™ for more than just the services. All of the sights, sounds, and aromas are designed for peace and serenity. The private changing rooms, stone-floored showers, comfy robes and spa sandals all contribute to the experience. Guests are encouraged to relax in either the private men or women's retreat rooms that offer heated aromatherapy neck pillows, inspirational readings, waterfalls and seasonal exotic teas.
Spavia Nocatee owners and Nocatee residents, Chris and Emily Stoll, are excited to bring the day spa to the master-planned community. "Providing our neighbors a place where they can relax, escape, and thrive, that's just a short walk, drive, or golf-cart ride away was a dream we couldn't pass up!"
These businesses are a welcome addition to the ever-expanding Nocatee Town Center. Other new retailers opening this year include Barnhorst Eye Associates, Lazzara Orthodontics and Treylor Park Restaurant.
With approximately 100 families moving to the area each month, the Nocatee Town Center is a premier location for new businesses. Nocatee is the first Electric-Vehicle Community in Northeast Florida, and boasts extensive Greenway Trails and biking systems. Residents never have to get in their car for neighborhood shopping, dining, healthcare, events, and more.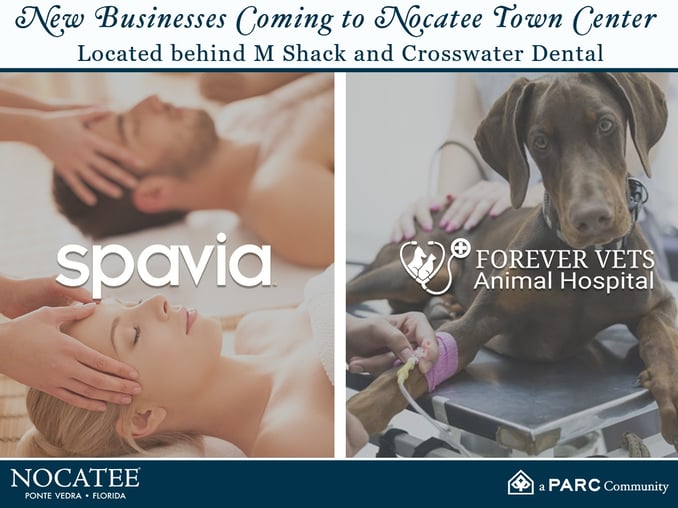 ---
To learn more about new homes in the Nocatee community, explore Nocatee.com, stop by the Nocatee Welcome Center or call 904-924-6863.