Each day, 1,000 people move to Florida – many of them as part of a corporate relocation or to advance their careers. But what about moving to Florida specifically to start a new business?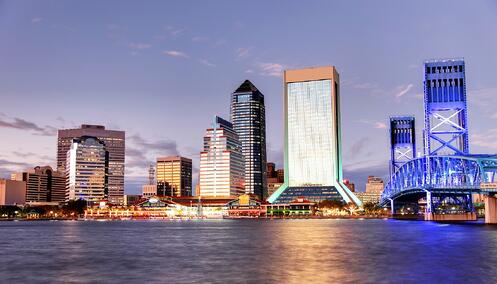 The idea may have merit, financial analysts say. In particular, the city of Jacksonville has been recognized by numerous media outlets for its friendly business climate.
Recently, Wallethub.com ranked Jacksonville as the number one city in the United States in which to start a business.
Jacksonville topped the list of 150 U.S. cities, earning top marks based on 14 specific criteria, including corporate taxes, cost of office space, workforce education level and notably real estate affordability, which Wallethub noted plays a crucial role in being able to attract and retain skilled workers seeking an affordable new home and favorable quality of life.
University of North Florida Economics Professor Dr. Paul Mason told Wallethub that Jacksonville's low taxes, entrepreneurial workforce and supportive business climate make the city a natural spot for new restaurants, shops and other businesses.
Supporting start-ups
The Jacksonville Chamber of Commerce's Small Business Center offers a variety of programs aimed at helping new business owners develop and grow their venture. In addition to one-on-one counseling and workshops, the center presents "Achieve Your Business Dream," a series of four interactive workshops taught by veteran entrepreneurs that helps participants develop a business plan to turn their start-up dream into a reality. For more established ventures, the center offers "Get Smart!" – a six-month program that evaluates a small business's practices and develops a path for growth.
In addition, Downtown Vision reports that Jacksonville offers a number of economic incentives to new businesses that located in the downtown area.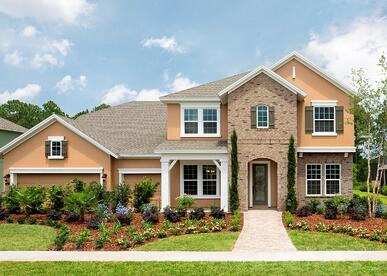 Making the move
So how do current and prospective business owners take the first step to relocating to the Jacksonville area? The Chamber of Commerce offers a First Coast Relocation Guide that provides a myriad of helpful information for new Florida residents and business owners. From information on specific First Coast neighborhoods to information on taxes, schools, health care and more, the guide offers a good introduction to the nation's "#1 city in which to start a business!
For information on new homes available in Nocatee, visit the Nocatee Welcome Center or call 1-800-NOCATEE.