Silverfield Group and Morales Group are pleased to announce the commencement of construction of their second office development venture in Nocatee. Lakeside Professional Offices will include four Class A single story buildings totaling approximately 34,000 square feet.
The first building (Building 200 – 8,531 square feet) is slated to be complete by the end of 2019.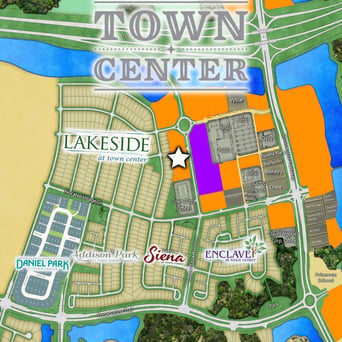 "Nocatee has experienced significant retail growth over the past few years, but the office sector remains under served, particularly for service providers such as physicians and financial services. Lakeside Professional Offices is designed to tailor to the needs of those businesses," said Karl Hanson of Silverfield Group. Fitch King of Morales Group added, "We look forward to being a part of the continued growth and success of Nocatee and want to provide quality and attractive professional office space for its businesses and residents."
For more information on business and office opportunities at Lakeside Professional Offices at Nocatee, click HERE.
The variety of eateries and shops in the pedestrian- and EV-friendly Nocatee Town Center is also rapidly expanding. Artsy Abode, Bicycles Etc., Gwen Berlin, GNC Health Store, Ponte Vedra Golf Carts, and Orangtheory Fitness joined the community in 2017 and 2018. Restaurants Jersey Mike's Subs, Timoti's Seafood Shak, Treylor Park, and South Kitchen & Spirits all recently celebrated grand-openings.
---
To learn more about new homes at Nocatee, explore Nocatee.com, call 904-924-6863 or stop by the Nocatee Welcome Center.