One of the many reasons that homebuyers consider purchasing a new home in a master-planned community is the wide range of amenities such communities offer. And one of the first questions such buyers often ask is, "What are the fitness options?"
Americans today pay more attention to health and fitness than ever before. In many older communities, however, residents have little or no access to fitness facilities or activities that support a healthy, physically active lifestyle. According to the President's Council on Fitness, Sports & Nutrition:
1. Only 1 out of every 5 U.S. homes has a park, fitness or recreation center within a half-mile

2. 2 out of 3 adults fail to get the recommended amount of physical activity each week

3. Over 78 million U.S. adults are now obese

Built for Fitness
In contrast, most master-planned communities make fitness a priority when planning their community offerings. While some offer recreation through golf courses and pools, many also offer state-of-the-art fitness centers and an array of exercise classes for both fitness fanatics and novices alike. Cross Creek Ranch in Fulshear, Texas, for example, features a large fitness center where water aerobics and yoga are just two of the many classes available to residents. The Arizona master-planned community of Anthem, meanwhile, has both a fitness center and a space reserved for "Mind & Body" activities such as Tai Chi and Pilates.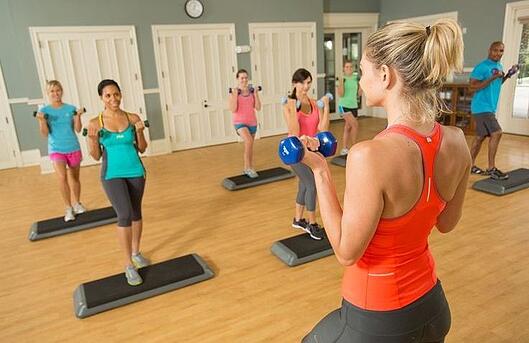 "Nocatee's 5,000 square-foot fitness center includes both the latest cardio and strength-training equipment, as well as room for group exercise classes like yoga and Zumba," says Richard Ray, president of The PARC Group, Nocatee's developer. "Outside, the Splash Water Park and athletic courts offer even more fitness opportunities."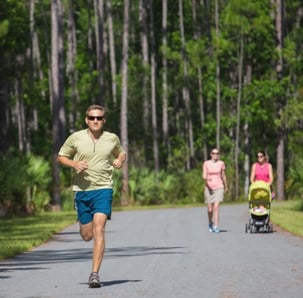 Back to Nature
In addition, because master-planned communities are planned from the start, developers often locates such communities near lakes, rivers, the mountains or the beach. Ray says Nocatee's Northeast Florida location enables residents to stay active, from swimming at the nearby beaches to boating on the Intracoastal Waterway – Nocatee recently opened a new kayak and paddle sports launch – to hiking Nocatee's Greenway Trails and nature preserve.
"Our residents tell us Nocatee's location and fitness opportunities are a big part of the 'Nocatee lifestyle' that drew them here."
For more information on Nocatee's fitness and recreational activities, visit the Nocatee Welcome Center or call 1-800-NOCATEE.