As 2014 begins, all signs point to a rebound in the real estate market -- with homes in warmer climates poised to see price increases due to the strong demand.
According to data from the National Association of Realtors' Confidence Index Survey of 3,000 REALTORS®, buyer demand is expected to be strongest for homes in California, Nevada, Arizona, Texas, Utah, Florida, Louisiana, Georgia and South Carolina. Over the course of the next year, the association reports, housing prices in those states are projected to increase 4 percent.
That's good news for a real estate market still trying to recover from the 2008 recession. Yet the preference for homes in warmer climates is nothing new: Realtors say home buyers have been flocking to warm-weather states for decades. An article in Yahoo! Homes, for example, notes that between 1980 and 2010, the population of Florida nearly doubled, while cold-weather states such as Michigan and Ohio saw population increases of under 7 percent.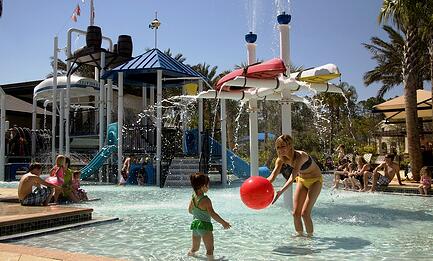 Warming up to master-planned communities
Not surprisingly, many of the nations' most popular master-planned communities (MPCs) are located in warm-weather states. Nineteen of the top 20 fast-selling MPCs, in fact, are located in just five western and southern states: California, Colorado, Florida, Nevada and Texas. Many of these communities reported double-digit increases in sales over 2012, with Nocatee in Ponte Vedra, Fla., reporting a staggering 72 percent increase from the previous year, making it the sixth fastest-selling master-planned community in the country.
"Nocatee's coastal location in Florida is undoubtedly a major factor behind the community's strong growth," says Roger O'Steen, founder and chairman of The PARC Group, Nocatee's developer. "While many master-planned communities draw home buyers from the immediate area, more than half of all Nocatee home buyers come from outside the Jacksonville metropolitan area. We've even seen strong and consistent sales to buyers from other countries who are attracted by the beautiful weather, world-class beaches and Nocatee's proximity to Jacksonville and St. Augustine."
Master-planned communities also offer a wide array of amenities, O'Steen adds, that enable residents to take advantage of the warmer weather. Swimming pools, athletic courts, nature trails and other offerings provide year-round recreational opportunities for residents of warm-weather MPCs.
---
For more information on Nocatee's year-round recreational offerings, visit the Nocatee Welcome Center or call 1-800-NOCATEE.