The new year is expected to be a good one for the real estate market, with analysts predicting double-digit increases in the sale of new homes.
Kiplinger's Economic Outlook projects that in 2014, new home sales will increase 16 percent. That's on top of last year's 36 percent increase.
What's more, observers predict there'll be 1.1 million new homes constructed in the coming year, boosting hopes that the real estate market is on the rebound.
So what can prospective home buyers expect to find in the new homes built in 2014?
Realtor.com predicts that more and more builders will include spa-like bathrooms featuring garden tubs and jacuzzis, separate showers and ample space for dressing -- and de-stressing.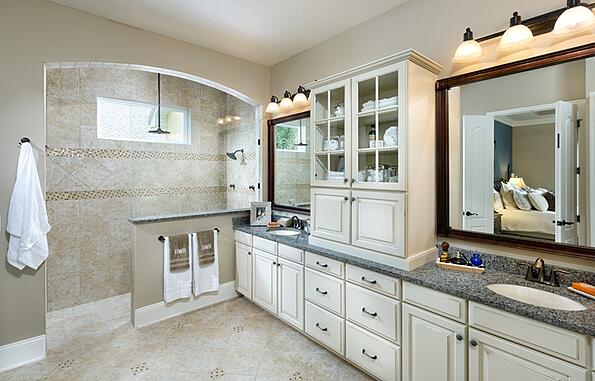 Builders will also continue the trend of having the kitchen serve as the focal point of the home. While in years past kitchens were often tucked away in the back of a home, today's kitchens are more likely to be centrally located in a more open floorplan that allows adults to prepare meals while supervising the kids or socializing with guests.
In terms of decor, designers say shades of teal and turquoise will prove especially popular in decorating, with bright yellow and dove gray serving as accent colors.
Curb Appeal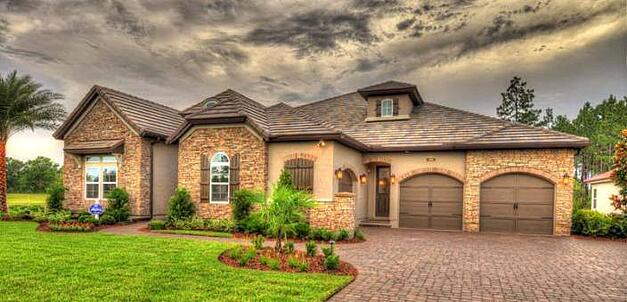 Outside, look for more homes to feature stone accents, such as stone columns adorning the front of a house. Stone will also continue to be popular in outdoor living spaces, with more new homes featuring stone firepits and fireplaces.
Many of these home design trends are already being featured at master-planned communities. "Because the various design and infrastructure details are planned well in advance, master-planned community builders tend look further out and be a bit ahead of design curve," says Richard Ray, managing partner of The PARC Group, the developer of Nocatee in Ponte Vedra, FL. "Many of the home design trends expected to be popular in 2014 are already featured in homes throughout Nocatee. And because we have more than dozen different builders from which to choose, home buyers can find homes in a wide variety of styles that incorporate the latest trends in home design."

For more information on Nocatee homes, visit the Nocatee Welcome Center or call 1-800-NOCATEE.