Jacksonville and Northeast Florida are experiencing rapid growth, and national publications like Inc. magazine are taking notice. Every year, the magazine publishes its Inc. 5000, a list of "The Fastest-Growing Private U.S. Companies." Of the 303 Florida companies that made the list, 16 were located in Northeast Florida, and five were in the top 10th percentile.
Those five companies are:
HCI Group - this healthcare IT company comes in at No. 13 on the list, and is the fastest-growing company in Florida.
Dakenna Development - at No. 184, this construction company experienced 2,300 percent growth over the last three years, and is also ranked No. 5 for construction companies.
Early Upgrade - specializing in buying and selling used cell phones, this company ranks at No. 94 on the Inc. 5000 list, and No. 8 on Inc.'s "Top Florida Companies" list.
ShayCore Enterprises - coming in at No. 431, this company also is also No. 18 for construction companies.
NLFC Holdings - located in Ponte Vedra, this holding company has experienced 1,124 percent growth over the last three years and ranks at No. 421.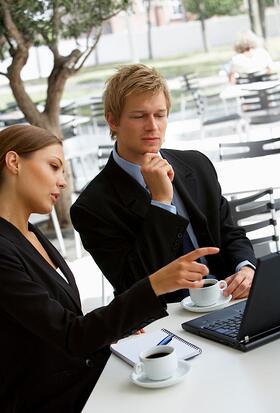 Thanks to companies like these, job growth is strong in Northeast Florida, especially in the technology, healthcare and construction sectors. Job seekers in a range of industries know that the Jacksonville market is hot, with the city currently ranking number four on the Forbes' list of "Top 10 Cities for Finding Employment Right Now."
Jacksonville also comes in at number six on Forbes' list of "The Best Cities to Find Tech Jobs." To fan the flames of the tech industry, AT&T recently selected Jacksonville as the second city in Florida for its GigaPower ultra-fast Internet connection, which is sure to attract tech startups and young entrepreneurs considering relocating to the River City.
So how does one take the first step to relocating to the area? The Chamber of Commerce offers a First Coast Relocation Guide that provides a myriad of helpful information for new Northeast Florida residents. From information on specific neighborhoods to information on taxes, schools, health care and more, the guide offers a good introduction to the Jacksonville and Ponte Vedra area.
To learn more about new homes available in nearby Nocatee, visit the Nocatee Welcome Center or call 1-800-NOCATEE.