As we head into the winter months, a major annual migration will soon take place, as thousands of northern residents -- many of them seniors -- head south to spend the frigid winter months in warmer climates.
And it's no surprise that Florida is one of their most popular destinations. A 2006 University of Florida study found, in fact, that more than 800,000 "snowbirds" traveled from their primary residence to spend at least a month in Florida during the previous winter. What's more, 30 percent of those snowbirds said they were either "very likely" or "likely" to move to Florida in the future. This trend of snowbirds becoming permanent Florida residents has given rise to a new term, Realtors, say: the "splitter."
Splitters, as this National Association of Realtors article explains, are homeowners who split their time between two or more primary residences. Many splitters initially purchase a second home as a vacation spot, then move to that home permanently after they retire.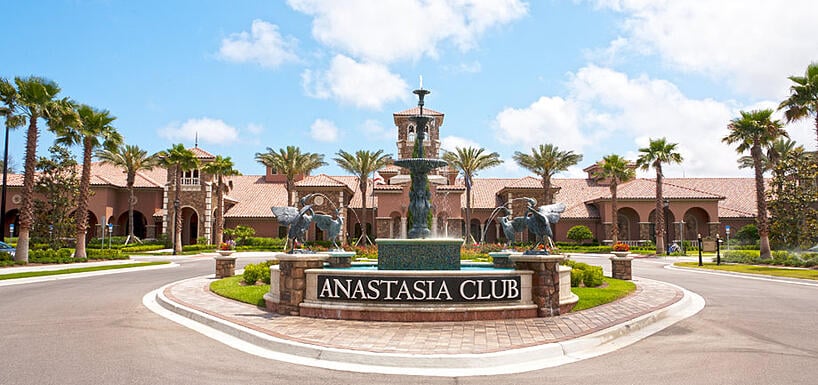 Del Webb Ponte Vedra
Patricia Rivers is one such homeowner. A former resident of Fairfax Station, Va., Rivers and her husband bought their home at Del Webb Ponte Vedra -- a 55-and-older development located in the master-planned community of Nocatee -- in December 2007. For the next two and half years, the couple spent vacations at the Nocatee home. In August 2010, when Rivers retired after working for the federal government for more than 30 years, the couple moved to the Florida home permanently.
"One of the things we liked about Nocatee was the planning," said Rivers, a former senior executive with the U.S. Army Corps of Engineers. "In Fairfax Station, we watched over the years as the streets had to be made bigger after the fact, there weren't enough schools...in Nocatee, all the planning was done in advance."
The couple also enjoy the coastal styling of their new neighborhood's homes and the many amenities offered by the active adult Del Webb community. "We have a wonderful 38,000 square-foot clubhouse, indoor and outdoor pools and hot tubs, a fitness room and a covered outdoor pavilion for community gatherings," Rivers says. "We also get to enjoy all of the amenities of the overall Nocatee community.
"But the thing we enjoy the most," she continues, "are our fellow neighbors. It's been nice to see the community grow over time."
For more information on Del Webb Ponte Vedra or Nocatee, visit the Nocatee Welcome Center or call 1-800-NOCATEE.