---
There are several reasons families decide to upgrade to a larger home. Whether you have children on the way, new pets that need more space, or simply more room for your stuff, upgrading to a larger home is a big decision.
If you're mulling over upsizing or upgrading into a new home, here are some home buying tips to help you prepare and find the right-size fit:
1. Ask yourself why you're running out of space.
Of course the idea of extra space is great when you feel like your current home is bursting at the seams. But why are you running out of space? Is your family increasing in size? Are you making room for adult parents to eventually stay with you? Will cleaning out the garage and donating unwanted or unused items make your current home feel roomier? If the size of your home is impacting your quality of life, it's definitely time to upgrade, but only if you can afford it.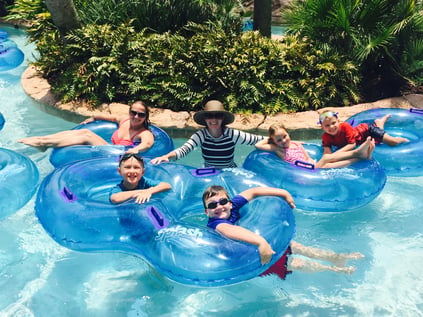 2. Crunch the numbers.
Get pre-approved for a mortgage to ensure realistic expectations when searching. This will also help you factor your new mortgage into your monthly budget. How will maintenance and utility costs increase with a new home? Be sure to incorporate increased maintenance costs, utilities and even property taxes into your budget.
To really be confident before upgrading to a larger home, Linda Rogers, owner of San Diego-based Planning Within Reach, recently advised one couple to include best- and worst-case scenarios in their planning. She suggested the couple—who was looking to almost double their mortgage—move to an area with top-rated schools, just in case the husband lost his job and they needed to pull their daughter out of private school to help cover the larger mortgage. This can be an intimidating exercise, but knowing you can swing a larger mortgage if something unforeseen happens will only make you love your new home even more.
3. Sell before you buy.
To minimize the stress associated with moving, many experts recommend putting your current home on the market when you plan to start searching for a new home. Sites like Zillow.com can help you see what homes in your neighborhood are selling for these days. In addition to avoiding the possibility of two mortgages, selling your home ahead of time can also assist with the down payment on your new place.
4. Think about what you really want in a new home.
More room is a given, but what else matters to your growing family? A family room or den? A dedicated laundry room? Proximity to beaches and outdoor activities? Top-rated schools? Prioritize your wish list and see just how many features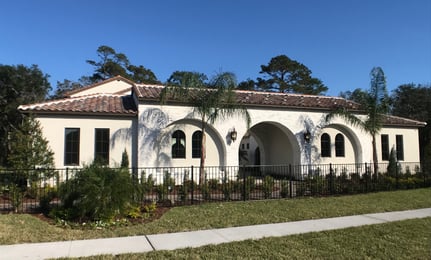 you can find in your new home options. Depending on the neighborhood, your dream home may be well within reach. Master-planned communities like Nocatee in Northeast Florida, offer a wide range of neighborhoods and home styles to choose from. These planned communities also provide popular amenities including nature trails, biking paths, dog parks, and in the case of Nocatee, Splash Water Park. The resort-style water park features the highest water slide tower in Northeast Florida, a 330-foot zip line, a lazy river and more.
---
To learn more about the benefits of master-planned communities, download this free eBook, or call 1-800-NOCATEE.