---
Ponte Vedra Presbyterian Church will break ground on a new Nocatee church this January. The 20 acre campus of Waypoint Church will be located in Nocatee's western region of neighborhoods, off Greenleaf Drive.
Waypoint Church will be the second congregation of Ponte Vedra Presbyterian Church (PVPC). PVPC has been a part of the Ponte Vedra community for 26 years and over $3.5 million dollars have been pledged by its congregation to start Waypoint Church. Waypoint Church will host its first service Septemeber 2016.
This campus will also be home to Promisetown Preschool of Nocatee. Promisetown Preschool of Ponte Vedra Beach has a strong reputation for nurturing young children in a grace-centered environment. The preschool in Nocatee is expected to open in August of 2016.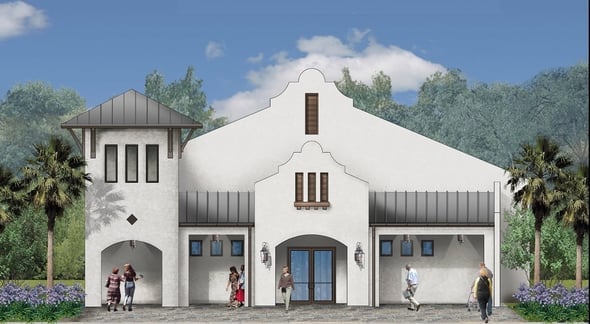 Waypoint Church will be led by Jim Huster. Jim, also known as the surfing church planter, is originally from Jacksonville. To learn more about Waypoint Church or Promisetown Preschool, email jim@waypointnocatee.com or call 904-654-3021.
Timeline
Ground Breaking Celebration – January 16, 12:00 to 2:00pm
Waypoint Church Launch Team gatherings begin at PVPC – March 6, 12:00-1:30pm
Promisetown Preschool Opens – August 2016
Waypoint Church First Service – September 2016
Until Waypoint Church's first service, Nocatee residents and area locals are invited to attend services at Ponte Vedra Presbyterian Church. Sunday weekly services are at 9:00 and 10:30am. Christmas Eve services are at 4:00 and 5:30pm. PVPC is located at 4510 Palm Valley Rd., Ponte Vedra Beach.
From Ponte Vedra Presbyterian: Waypoint Church is a gospel centered group of followers of Christ, who are committed to living in authentic fellowship with the sole purpose of glorifying God. As a congregation in the Presbyterian Church of America, Waypoint Church celebrates the authority of Scripture, the need for the gospel, and the call to share the Good News.