Before Barbara moved cross country to Northeast Florida, she thoroughly researched and visited various communities all across the United States.
As a recent retiree, she knew exactly what she was looking for, and Nocatee had it all - an expansive system of nature trails, the master-planned community design and more. "It was a culmination of the location, quality of new home construction, amenities and overall community that pushed me to make the decision," she recalls.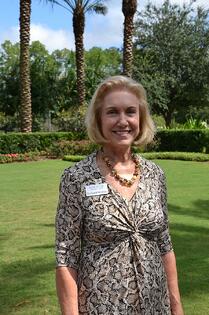 "The Nocatee lifestyle offers a variety of elements I was looking for. I wanted to be able to connect with people, and the exciting resident events promote a strong social fabric interwoven throughout."
Just don't ask her to pick a favorite Nocatee amenity...
"Well, it's a tough choice! I bike on the Greenway Trails and I also like "Splash Nights" with friends and neighbors at our resort-style water park. One of my favorite evening activities is simply enjoying wine & cheese with friends on my lanai overlooking a lush preserve.
To learn more about new homes available at Nocatee, stop by the Nocatee Welcome Center or call 1-800-NOCATEE. To read more resident testimonials, click HERE.