At 124.6 million, the number of single Americans has now reached the majority of the population—a whopping 50.2 percent. Although this is quite newsworthy in the U.S., across the pond more than half of Europeans living single is nothing new. In Stockholm, the rate of those living solo tops 60 percent.
Living Single in the Sunshine State
Keeping in line with national trends, Florida ranks seventh on the list of states with the most singles according to a recent study by the Martin Prosperity Institute. Nowadays, you don't have to wait to find "the one" before purchasing a new home. There are plenty of people who are happy to get a jump on earning equity and building a nest of their own while focused on careers and other endeavors.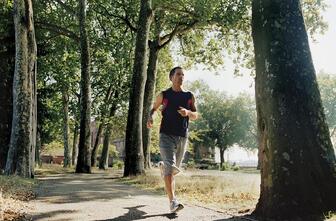 Singles represent a growing section of homebuyers, and builders and real estate agents should take note. According to the National Association of Realtors, single homeowners accounted for a quarter of the market, with single women purchasing 16 percent of homes between 2001 and 2012, while single men came in at 9 percent.
---
Just like other homebuyers, singles should have all of their finances in order, including being pre-approved before looking for a home. Because only one income factors into the equation of how much can be borrowed, including credit score and debt-to-income ratio, it's best to follow these home buying tips:
Get a fixed-rate mortgage. Variable-rate mortgages and other creative financing contracts can be tempting, but don't take the bait. It's best to have a predictable monthly payment that doesn't fluctuate when the market does. Opt for a 15- or 30-year fixed rate mortgage.
Borrow less than what you're approved for. According to

AskMen.com

, one simple strategy to help avoid getting in over your head is to borrow at least 20 percent less than the amount you've been pre-qualified for.
Put the full 20 percent down. As another safeguard, you'll want to put down the entire 20 percent of the purchase price. This helps ensure you already have some equity in your home before you move in, just in case something unforeseen happens. Be sure to research various down payment assistance programs, including those for first-time homebuyers, teachers and veterans, if applicable.
Pad your emergency fund. Because you're committing to a mortgage with a 15- or 30-year life, be sure to have a few months' worth of mortgage payments stashed away to cover your largest investment should you encounter a change in employment status or monthly income.
Factor in lawn maintenance. Yards can be a place of great relaxation and hosting get-togethers, but depending on the size and landscape design of your yard, you could easily spend hours every week keeping your curb appeal up to par. If you'd rather devote your weekends to relaxing and indulging in hobbies, build lawn care into your budget, find a reputable provider and sit back and enjoy your yard.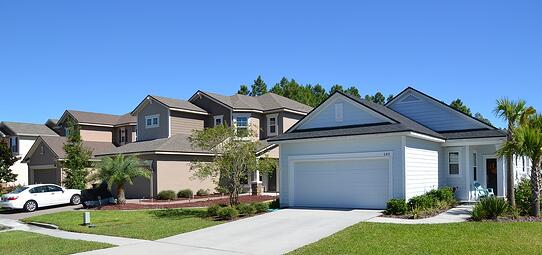 Put your safety first. Living alone provides plenty of peace and quiet, but seclusion shouldn't come at the price of your safety. Do your homework on the neighborhood,

get crime statistics

, talk to neighbors, and drive by at different times to determine traffic and noise level. Many insurance companies offer discounts on home insurance premiums when alarm systems are installed. And master-planned communities like

Nocatee

have safety built in because they are often free of the violent crime found in older cities that have been impacted by urban blight and deterioration. In addition, many master-planned communities offer a variety of gated neighborhood options.
Owning a home you bought entirely on your own is a rewarding achievement. And the more prepared you are beforehand, the happier you'll be in your new space.
---
For information on affordable new homes available in Nocatee, visit the Nocatee Welcome Center or call 1-800-NOCATEE.