---
Master-planned communities (MPCs) are designed to provide year-round enjoyment for all ages of residents—from growing families and retirees to empty nesters and young professionals. No matter where you are on the lifestyle spectrum, summer is officially here. And that means it's time to summon your inner child and enjoy what your community has to offer.
According to a recent study by the University College London, older people who feel three to four years younger than they actually are live longer. Factor in the many benefits of being outdoors—including reduced depression and strengthened immunity—and there's just no good reason not to enjoy the dog days in your community.
Here are 6 ways MPCs can help you stay active, healthy and carefree:
1) Play ball. From soccer and baseball to newer sports like pickleball, MPCs have plenty of green space for a little friendly competition. Show your kids you've still got it while helping them hit the recommended 60 minutes a day of physical activity at neighborhood parks
2) Run with the bull(dog)s. Maybe your pooch wants to feel like a kid again, too. Dog parks are a great place for pups and their owners to get footloose and fancy-free together. Many MPCs provide ample spaces for four-legged kids to run around with their young-at-heart owners.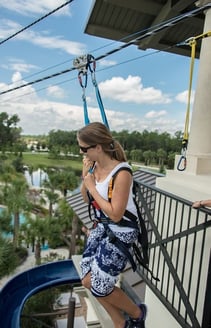 3) Take flight. Nocatee offers residents the opportunity to take flight—by zipline, of course. The 377-foot zip line takes fearless children of (nearly) all ages 35 feet above the water park for a speedy zip of around 37 miles per hour.

4) Swim and play with the fishes. Located in Texas, Riverstone is a master-planned community that provides ponds stocked with fish for some fun catch-and-release action. And in Nocatee, Splash Water Park allows residents to flounder along a lazy river or slide through water slides at high speed. Nocatee also features opportunities for kids to go fishing in their community park.
5) Trade four wheels for two. Whether it's a leisurely bike ride to the farmers' market or a trip to the town center for yogurt, MPCs have wide open spaces for pedaling to your heart's content. Miles and miles of trails provide ample opportunity to burn off sweet treats while clocking progress on your Fitbit.
6) Hit the drive in. Community events and activities are all part of the MPC experience, and in the summer that means drive-in movie nights. Watching old and new classics under the stars is a refreshing experience that will leave all attendees feeling youthful.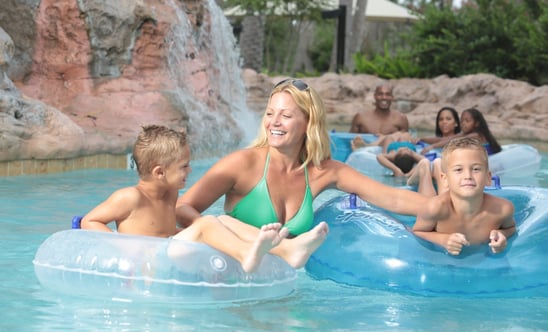 ---
To learn more about affordable new homes in Nocatee, visit nocatee.com or stop by the Nocatee Welcome Center.