---
Hello, fall — we're glad you're finally here! Though Northeast Florida's fall looks a little different from other parts of the country, its residents look forward to it just the same.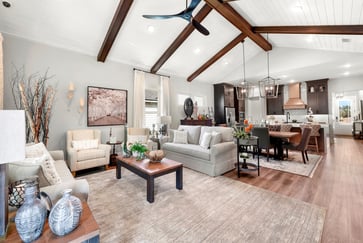 Fortunately, open-concept floor plans, outdoor living spaces, and many more features home-buyers want in new-construction homes are still being optimized for enjoying Florida's harvest season.
Although you won't be seeing palm fronds turning orange or red, here are 4 ways to make a bright and relaxing fall at your First Coast home (without a rake):
1. Whip Up Something Festive
Modern kitchens have state-of-the-art appliances for less hassle in food prep (and cleanup), so you can visit longer with your family and guests (not to mention enjoy a perfectly baked pie). 'Tis the season for pumpkin spice everything.
And you won't feel cramped by the kids or a spouse wanting to help with the pumpkin baking, as newer kitchen layouts offer efficient use of space. For maximum elbow room, move the cooking outside — nice days (okay, even rainy days) call for some burgers/chicken on the grill. When your work-space is a sturdy patio or screen-enclosed sun-room, you'll even want to grill your pies.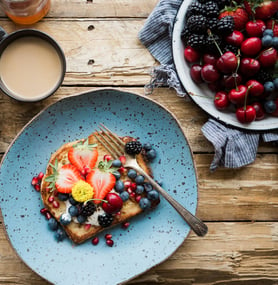 Try some other unexpected grillable grub for your next grill sesh:
● Fruit (berries, pineapple, or peaches)
● Bacon
● Pizza
2. Gather Around The Fire, Folks
Ah, fire pits — they've been making people happy (and warm) since the beginning of time. And unlike those used by cavemen, modern fire pits can now come encased in your outdoor furniture, or even in a contemporary structure that won't be a patio eyesore.
Make sure to have plenty of s'mores for everyone. Get creative with other sweet goodies melted between graham crackers by setting up a treat bar. Enjoy your desserts while singing around the campfire, telling scary stories, or reminiscing with old friends.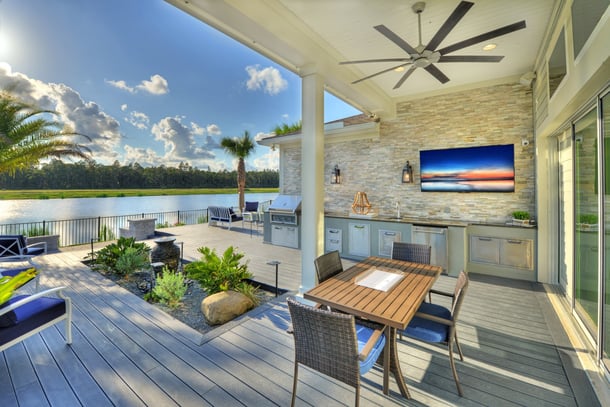 3. Make Screen Time Outside
Outdoor movies are a fun way to get some fresh air during screen time. For quality sound and easy set up, use an outdoor entertainment system. Don't have an outdoor entertainment system? Make a DIY private theater by using a projector on an unobstructed wall or propped white sheet. Get comfy — scatter the lawn with blankets or a giant pillow quilt. Pair the outdoor showing with your fire pit s'mores and some popcorn.
4. Create a Home Field Advantage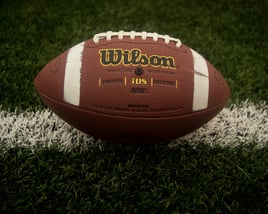 Who needs a crowded parking lot and rowdy rival fans when you can get a game day experience where you live? Hosting a home tailgate means you'll be close to the fridge for cold beverages and have access to a clean bathroom (both total must-haves). Strike up some competition with homemade cornhole boards before watching the game on your indoor or outdoor screen.
Just like your favorite team, 'playing' at home is the way to celebrate fall — and you might even get a few cheers from your biggest fans.
---
To learn more about new homes at Nocatee, explore the Nocatee website, stop by the Nocatee Welcome Center or call 904-924-6863.