---
The holiday hustle and bustle is here. The older teens get, the less hip some family traditions may become. As a parent, facing that universal truth can only help get through the holidays.
So how can you help ensure a good time is had by all this holiday season? Here are a few tips:
1. Establish some ground rules. Let teens know what you expect out of them during holiday get-togethers, telling them they don't have to participate in every activity, but that you will expect to see their smiling faces at the agreed-upon events. By setting these expectations upfront, they know where the boundaries are. It gives you both something to work for. Many master-planned communities offer teens safe independence. Your teen could safely hang out with friends down the street after putting in a few quality hours before and after a meal. You can trust them a little bit more and focus on entertaining the family.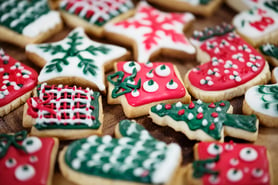 2. Assign tasks, but don't over do it. As wonderful as they are, holidays are a big production. There's no reason all of the work should fall on the parents. Enlist the help of your teens, but give them options in how they can help. Do they want to wrap presents? Babysit younger siblings while you shop? Peel potatoes for your famous side dish? Giving them a choice helps them feel more in control and receptive to participating.
3. Employ the buddy system. Some of the holiday traditions your teens are shying away from could be more bearable with a partner in crime. Let your teen know that a close friend is welcome to the festivities and make sure you have plenty of food on hand at every function.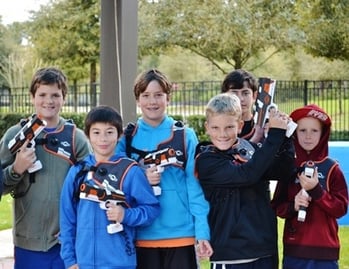 4. Let them decide which traditions to participate in. Chances are, Santa may be retired and doesn't need cookies left out the night before. What other holiday traditions do older kids still want to take part in? Maybe enlist their help to come up with new ones, from decorating holiday cookies to donating at a soup kitchen. Their answers just may surprise you.
By managing expectations and keeping the lines of communication open before family arrives, you and your teen will be better prepared to enjoy the holiday festivities, both together and separately.
---
To learn more about new homes available in Nocatee and the holiday celebrations Nocatee families enjoy together, visit nocatee.com or call 1-800-NOCATEE.