Update February 2016
As manager of the Nocatee Welcome Center, Donna Lundgren is an expert on all things related to the master-planned community. We sat down with her recently to learn about local real estate trends in Northeast Florida and what homebuyers are looking for in a master-planned community.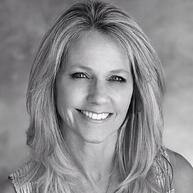 Q. Who is the typical Nocatee home buyer?
A. Nocatee offers a wide range of home styles, ranging from the $190s to $1 million, therefore we attract a broad cross section of homebuyers looking for new homes in Northeast Florida. In addition to families with young children, we see a lot of "empty nesters" – couples whose children have grown up and moved out, and now they're ready to begin the next chapter in their lives. We also attract buyers looking for an active adult community. More than 40 percent of the visitors we get at the Welcome Center are prospective buyers from out of state.
Q. What attracted them to the area?
A. Many of the homebuyers we see are relocating to Northeast Florida for work. And some are looking to downsize: The kids are grown and they want to simplify their lives by buying a new, smaller home that requires less upkeep. But most of the people we see in the Welcome Center are really drawn by the "Nocatee lifestyle" and the amenities offered by a master-planned community. Many have visited the Nocatee website, have done some research and now they want to see the community for themselves.
Q. What are Northeast Florida buyers looking for in a home right now?
A. Most people are attracted by the location. Northeast Florida in general is popular with buyers who want to be close to the beach. And Nocatee in particular is popular with buyers who want to be near the ocean yet still be within commuting distance of Jacksonville and St. Augustine. Nocatee Parkway offers convenient access between US 1 and the beaches, and the new 9B connector has improved access to 295. Later this year, a new flyover will connect Nocatee directly to I-95.
Q. What types of home styles are buyers looking for these days?
A. One-story homes are very popular right now. We're also seeing a lot of buyers interested in our "town center" neighborhoods such as Enclave and Lakeside. They're popular with families that are downsizing or want a home that's within walking distance of shops, restaurants and Nocatee's amenities.
Q. What types of information do new homebuyers want to know about the community?
A. We get a lot of question about the schools. Most of Nocatee is in St. Johns County, which has the top-rated school system in the state. People are also really excited about Valley Ridge Academy, the new K-8 school opening here in Nocatee this summer.
And of course, we get a lot of questions about the amenities of a master-planned community. When visitors come to the Welcome Center, they love to tour the Splash Water Park. We also provide them with maps to Nocatee's hiking trails and tell them about the new Intracoastal Waterway community kayak launch, as well as the new pool and athletic courts.
Interested in a new home? Stop by the Nocatee Welcome Center or call 1-800-NOCATEE for more information.