Pieology Pizzeria will open its first North Florida location in the Nocatee Town Center. Pieology will join Dunkin Donuts, M-Shack, Big Fish Yoga, Coastal Wine Market and Verizon Wireless in a brand new retail building east of Crosswater Parkway. The new, 12,000 square foot retail building, being developed by Skinner Bros. Realty, is scheduled for completion in first quarter of 2016.
"We're thrilled to bring Pieology's signature custom pizza experience to the exceptional tenant mix in our retail center," said Riley Skinner. "Our goal is to provide the Nocatee community with a destination where they can enjoy a variety of unique restaurants, retailers and services."
"We're eager to introduce Pieology's customizable experience to our new guests at the beautiful Nocatee Town Center," said Pieology Founder and CEO Carl Chang. "There's no question that it's fun to customize your pizza exactly how you want, but our fans say it's Pieology's signature crusts and savory sauces that keep them coming back for more!"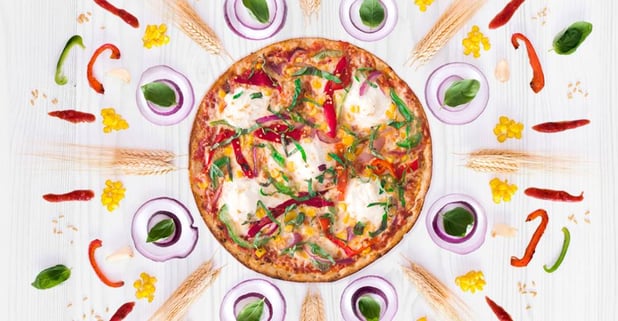 The Pieology experience
The Pieology experience allows guests to custom build their pizzas on fresh house-made dough, choosing from a selection of eight signature sauces and more than 40 fresh and flavorful meats, cheeses, vegetables, herbs, and spices. The hand-crafted, personally-inspired pizzas are then stone oven fired in less than three minutes.
To learn more about America's fastest-growing restaurant chain, headquartered in Southern California, visit www.pieology.com and find them on Facebook, Twitter and Instagram.
---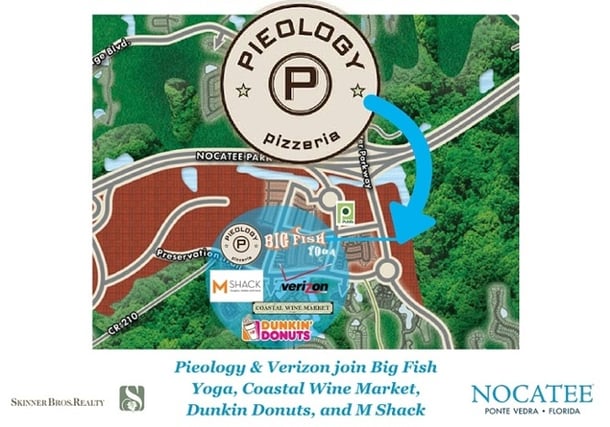 ---
To learn more about the vibrant community and Town Center, click here or stop by the Nocatee Welcome Center.