---
It's best known as "America's Oldest City."
But St. Augustine recently added another claim to fame to its list of accolades, when Coastal Living magazine named the city one of the "Happiest Seaside Towns in America." The popular magazine ranked St. Augustine at number 4 on its list, noting, "Folks who come to St. Augustine for the beaches stay for the history – and vice versa.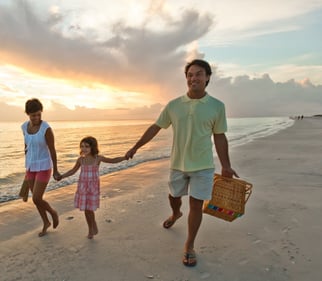 With 42 miles of stunning sugar-sand shores, this city of 13,400 on Florida's northeast coast is also America's oldest continuously occupied European settlement, founded nearly 450 years ago by the Spanish." Coastal Living went on to note St. Augustine's numerous historic sites and attractions, beautiful beaches and vibrant dining scene.

To come up with its rankings, the magazine considered a variety of criteria, including:

- percentage of sunny days
- healthiness of beaches
- commute times
- crime ratings
- walkability
- standard of living
- financial well-being of residents



The magazine also considered a somewhat more subjective criteria: "coastal vibe" – a term that seems as though it were invented to describe St. Augustine's unique mixture of historic city meets laid back quirky beach town!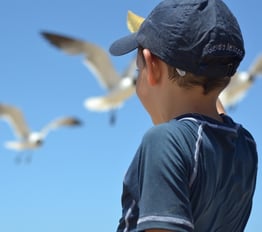 By the Sea
Located just south of Ponte Vedra, St. Augustine is a favorite destination for Nocatee residents, who, like their St. Augustine neighbors, enjoy the pleasures of living close to the sea. In addition to the beautiful ocean views and wide variety of water sports available, beach living offers other benefits.
Numerous studies, in fact, have shown that living near the sea offers tangible health benefits, including:
stress reduction: Scientists say that sea air contains negative ions that fight free radicals and boost levels of serotonin, producing a calm, relaxed feeling
pain relief: Salt water therapy has been found to ease arthritis and sore muscles
skin therapy: Salt water also has been found to have a beneficial effect on skin disorders such as psoriasis and eczema.
All of which may explain why seaside towns are among the "happiest in America!"
---
For more information on new homes available for sale in Nocatee, visit the Nocatee Welcome Center or call 1-800-NOCATEE.