---
Repost from Ponte Vedra Recorder, Jennifer Logue
Posted
When Roberta Moore first visited Nocatee more than a decade ago, there was no Nocatee.
"They had cleared the land for Austin Park, but there were no roads," Moore recalled. "There was no Valley Ridge Boulevard. We had to go four-wheeling off Palm Valley Road to look at lot sites."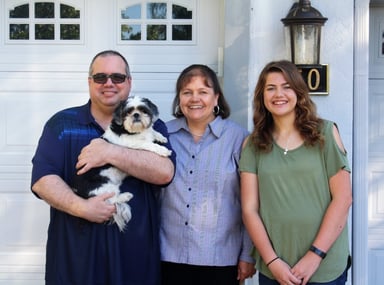 This month, Moore and her family mark the 10th anniversary of a singular achievement: becoming the very first family to move into what is now the third best-selling master-planned community in the nation. A plaque in the foyer of the Moore home in Nocatee's Austin Park neighborhood reads, "The PARC Group and CornerStone Homes are proud to welcome The Moore Family as the first residents of Nocatee – April 4, 2007."
"The PARC Group had a ceremony in our driveway," said Moore, noting that Nocatee's master developer also planted a sapling in front of the community's first home.
It's a sapling no more.
"It's big!" Moore laughed. "I just called a tree company today because it needs to be thinned out, it's grown so big!"
So, too, has Nocatee.
Pioneers
Moore and her family – husband Gerry and kids Shawn and Jessica – were living in Jacksonville's Southside area when they decided to begin looking for a new home in St. Johns County.
"The school system in St. Johns County was appealing," Moore said, "and my aunt from another state was looking for a Del Webb community, which was being built in Nocatee at the same time. We thought it was somewhere that we could live in the same community and still have our own lifestyle."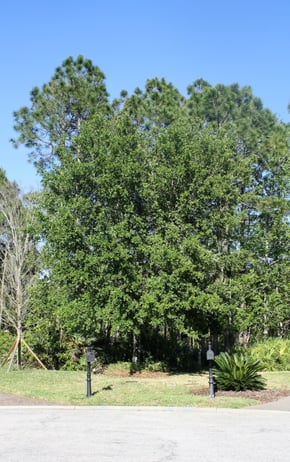 Looking past the nonexistent roads and barren earth that greeted them on their first visit, the Moores signed on to build a home in Austin Park, unwittingly becoming the first family that would call Nocatee home.
"I guess we bought into the vision," she said. "The PARC Group had the website and knew what they wanted (the community) to be."
For the first month or so, the Moores were solitary pioneers, having all of Nocatee to themselves. Then another family moved in and for a while there were two families calling Nocatee home.
Then, the Great Recession hit.
"The economy was crashing – it was scary," Moore said. "I started to think, 'Hmmm…What if they just stopped (building)? What would that mean?' I'm very thankful for The PARC Group. They hung in there, and they never changed their vision."
In the decade since, the Moores have witnessed that vision become a reality, as The PARC Group not only built roads and infrastructure, but such popular amenities as the Splash Water Park and Greenway Trails.
"There were no parks here (when we moved in)," Moore noted. "My kids used to walk down the street to play in the dirt piles from the construction!"


Now, Moore enjoys walking on the trails through Nocatee's preserved green space. "It's very pretty here – we do have it good!"
Her children – who were 11 and 8 when the family moved to Austin Park – both benefited from the community's top-rated schools, she added. Daughter Jessica, now 18, will graduate next month from Nease High School, where she is active in the school band.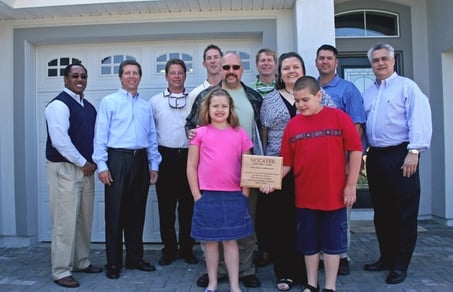 "The band has given her all kinds of fun and experiences she never would have had," Moore said. "Compared to what we had in Jacksonville, the schools have just been wonderful."
Moore is equally happy to see the number of new shops, restaurants and businesses opening in Nocatee Town Center.
"I love it," Moore said. "I think we appreciate it even more because there was nothing here when we moved here."
Now 10 years later, Moore said she is happy with the chance her family took as Nocatee pioneers, and credits The PARC Group for holding true to its original vision.
"What they're doing now is what they said they'd be doing 10 years ago," Moore said. "We've enjoyed watching Nocatee grow up around us, and we're looking forward to the next 10 years."
---
To view on PonteVedraRecorder.com, click HERE. To learn more about new homes available in the master-planned community of Nocatee, explore Nocatee.com or contact the Nocatee Welcome Center.