---
While the market isn't fully recovered from recent years, it's getting very close. According to real estate experts at RCLCO, master-planned communities (MPCs) continue to thrive, especially in Florida where the state is experiencing increased job and household growth.
As the third best-selling MPC in 2014, Nocatee reported steady growth, with several communities selling out last year.
So what is driving demand? MPCs offer many home styles, price points and amenities that appeal to all types of residents—from young professionals to growing families. But they (MPCs) are an especially great fit for retirees. Here are seven reasons why:
1.) Affordable options, no matter your preference - retirement is not the time to take on a hefty mortgage. Whether it's an active adult community, townhome or single-family home with a smaller footprint, MPCs offer retirees of every stripe affordable options. And for those looking to downsize, many retirees with equity in their current homes may be able to purchase a new home with little to no financing.
2.) Less home maintenance to worry about - from new energy-efficient appliances to smaller, low-maintenance lawns, MPCs offer seniors accommodations that don't require a lot of elbow grease. Most of these new construction homes are still under warranty (along with the new appliances), providing significant savings from home-maintenance headaches.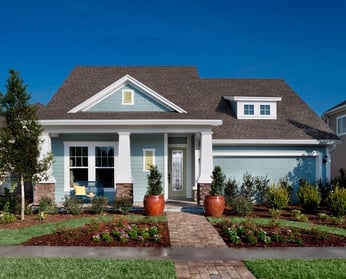 3.) Safety - of course no area is completely immune to crime, but master-planned communities are typically designed to be safer by including well-thought-out roadways that minimize traffic. They're also purposefully designed to be safe places for families, with large, well-lit sidewalks and plenty of areas on-site for recreation.
4.) Convenience and central location - the beauty of a master-planned community is that everything has already been figured out. It has been thoughtfully designed to appeal to a wide range of residents. And since retirees tend to drive less as they age, they can take advantage of MPCs' on-site amenities, including a town center with a grocery store, hair salon and other conveniences within walking and biking distance.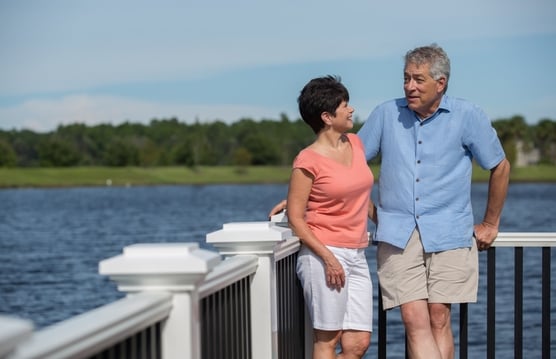 5.) Ability to build equity - in contrast to assisted-living facilities and nursing homes, homes in MPCs purchased outright or with traditional mortgages allow seniors to build equity. As we've all learned over the last decade, there are no guarantees in the housing market. However, homes located within master-planned communities have historically performed better than other subdivisions in sales and value appreciation. This equity can be used down the road for living expenses, or help add to the value of a home passed down to heirs.
6.) Build a sense of community - whether it's a group of other retirees or the community as a whole, MPCs offer many free activities that foster interaction and friendship among residents. From farmers' markets to communal gardens and retro drive-in movie nights, there's always some way to connect with neighbors. And as research has shown time and time again, retirees and seniors who remain socially active live longer. In fact, a study by Harvard University concluded that social engagement has the same health benefit as regular exercise.
7.) Focus on health and activity - speaking of exercise, MPCs provide ample opportunity to keep the mind and body moving, from nature preserves and parks with walking paths and biking trails, to fitness centers with yoga and other classes. Now that you have plenty of time on your hands in retirement, you can take up a more unconventional activity like pickleball and Brazilian jiu-jitsu. MPCs, like Nocatee, feature resident clubs and interest groups that meet throughout the community and offer retirees the chance to become involved with new group hobbies/activities.
---
To learn more about available homes in Nocatee, visit nocatee.com or stop by the Nocatee Welcome Center.