---
One glance at Pinterest or any home magazine and you'll see that the obsession with the nature isn't going anywhere, even in home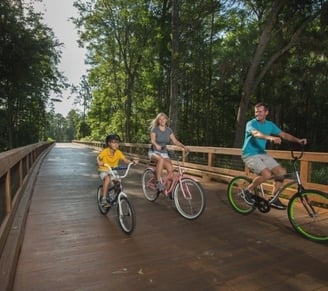 decor. From end tables made of stumps to beams made of trees, the trend of bringing the outside in is more popular than ever. That's because countless studies have shown that nature has numerous benefits for the mind and body.
If you're considering a new home, you may want to think about the features being offered outside as well as in. Some communities incorporate nature through an extensive trail system and other outdoor amenities. Contact with nature has been reported to have psychological benefits, including reduced stress, enhanced focus and productivity, mental restoration, improvement of ADHD and increased longevity. There really is no replacement for Mother Nature."The PARC Group made a commitment to preserve at least 60 percent of Nocatee land to ensure future generations can enjoy the same health benefits that our residents do today," stated Rick Ray, President and CEO.
In addition to the physical and emotional benefits that natural surroundings provide, lake or preserve-front homes also deliver:
Privacy - homes that back up to a lake or preserve also provide a level of privacy not found in other communities, simply because you don't have neighbors on the back side of your house.
Tranquility - when your neighbors are birds, squirrels, ducks and other wildlife, you don't really have to worry about excess noise or traffic.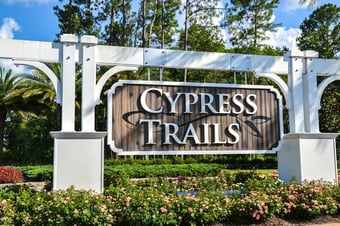 Resale value - circling back to the first rule in real estate, location is key, and waterfront property is in high demand. A recent study by Zillow states that single-family homes on the water are, on average, twice as valuable as those that aren't.
With nearly 8,000 acres of Florida fauna, flora and wetlands preserved, Nocatee provides residents with a guarantee of serenity for years to come.
Affordable new homes with preserve and water views are still available in the well-established Cypress Trails at Nocatee neighborhood. Surrounded by nature, current residents love the tall trees and nearby amenities that make it feel like a peaceful retreat.
---
To learn more about new water and preserve view homes in Nocatee, stop by the Welcome Center or call 1-800-NOCATEE.