---
At one time or another, most homeowners reach a point where they find themselves asking, "Is it time to move?"
Since moving to a new home can involve a major lifestyle change and some expense, it's a decision that merits some thought and consideration. Here are EIGHT signs that it may be time for your family to move on – and up – to a new home:
1. Your family is growing: Perhaps you were single when you purchased your current home and now you're married with kids. The addition of more children is a common reason many families decide to move to a larger home.
2. You desire a better school system: Parents who were perfectly content in their current home when their kids were toddlers may decide it's time to move when their children reach school age. Over the years, survey results have shown that purchasing a home within a specific school district is important to home-buyers.
3. You need more space: Let's face it, families today have more stuff. Today's homes are filled with large-screen TVs, entertainment systems, computers, exercise equipment and other gadgets that the homes of even 20 years ago simply weren't built to accommodate. Add in a few kids and a pet or two, and it's easy for homeowners to outgrow their current digs. Many homeowners also look to find a home with a bigger yard to give their children and pets more room to play.
4. You want a safer community: Urban dwellers may find that the suburbs become more appealing as they add children to their families. That's especially true as children become teenagers: Some homeowners opt for a master-planned community or gated community for their new home, since such communities often provide a safe, secure environment along with lots of amenities such as pools, athletic courts and special events geared just for teens.
5. Your needs have changed: Your current home may have suited your lifestyle to a "T" when you bought it. But often our needs change as time passes. Have you taken a new job – and a longer commute along with it? Would a home office allow you to telecommute? Or would an upstairs laundry room simplify your household chores?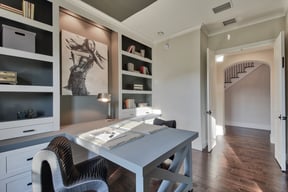 6. You're debating whether to move or remodel: If you've seriously considered investing in a major home remodeling project, your current home probably no longer meets your needs. Be sure to consider the costs and disruption to your life, however. While moving to a new home certainly presents its share of challenges, Remodeling Magazine notes that in 2013, the average cost of a master suite addition was more than $101,000, while a major kitchen remodel cost nearly $54,000. And that doesn't take into account the disruption of living without a kitchen during the remodel!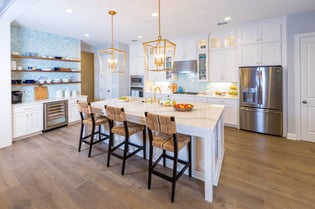 7. Your income has increased: Perhaps you bought your first home when you were just beginning your career. If you've since advanced and have gotten married – adding a second salary to the family income – you may be well positioned to take advantage of historically low interest rates and upgrade to a larger, more high-end home.
8. You've built equity: If your current home has increased in value since you first purchased it, you may be able to apply that equity to a new, larger home and possibly even enjoy lower monthly mortgage payments than you do now.
---
Interested in a new home? Visit the Nocatee Welcome Center or call 1-800-NOCATEE to learn more about the new homes available in one of Florida's most popular master-planned communities.