It's no secret that Northeast Florida boasts a cost of living that's below the national average and a better-than-average lifestyle. Apparently, the producers at HGTV agree. The network recently gave the green light for production of a new show—"Half Price Paradise"—in which residents of high-priced cities search elsewhere for their dream homes at a fraction of the price. One of the show's first stops? Jacksonville.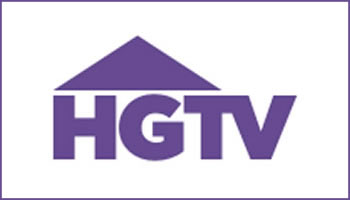 In an upcoming episode, buyers will look at properties in the Jacksonville area while searching for the perfect home and lifestyle that won't break the bank. The details of the show—including if and where the buyers end up in Northeast Florida—will be kept under wraps until the episode airs this fall.
Paradise Found
This isn't the first time Northeast Florida has shown up on the network's radar—the HGTV Smart Home was built in Jacksonville Beach last year.
In addition to the low cost of living, there are several other reasons more and more out-of-towners are looking to relocate to Northeast Florida:
Warm weather - the area is a hidden gem in the sunshine state, with an average annual temperature of 68.5 degrees, and very few, if any hard freezes in winter.
Close proximity to beaches - there are more than 20 miles of beaches to enjoy practically year-round, many of them dog friendly during certain hours. Florida residents can enjoy water recreation such as swimming, fishing and boating year-round.
Outdoor activities - hiking], biking, golf, surfing, paddleboarding and more—Jacksonville boasts about as many activities as sunny days.
Retirement - the city consistently ranks among the top places to retire with Forbes and popular media outlets, for the reasons outlined above, plus a lack of state income tax.
Master-planned communities take advantage of them all
Moving into a master-planned community like Nocatee can improve quality of life while providing a wide range of home styles, builders and amenities, without the hefty price tag. Not only are master-planned communities typically located in warm weather locations, but are conveniently within close proximity to outdoor and water recreational activities. Nocatee residents are within minutes of the Atlantic Ocean and the Intracoastal Waterways.

To learn more about new homes available in Nocatee, visit the Nocatee Welcome Center or call 1-800-NOCATEE.