Don't let the lack of mountains fool you, the Jacksonville area offers plenty of parks and fitness trails for active families and outdoor enthusiasts. Between the beaches and nature preserves, there are multiple types of terrain to keep things interesting. Here's a list of must-see hikes in the Jacksonville and Ponte Vedra areas:
1) Little Talbot Island
Little Talbot Island State Park has a four-mile trail that spans five ecosystems in which to discover all kinds of wildlife and greenery. There's also a quarter-mile nature trail for less-intense exploration.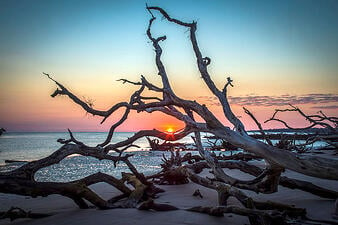 2) Kathryn Abbey Hanna Park
With more than 20 miles of hiking and biking trails, Kathryn Abbey Hanna Park offers miles and miles to explore. In addition to on-foot activities, there's also a 60-acre lake and 1.5 miles of beach to enjoy.
3) Camp Milton Preserve Civil War Park
In the mood to combine history and nature? Camp Milton was once considered Florida's largest encampment of Confederate soldiers. Today, it's a midpoint trailhead for the Jacksonville Baldwin Rail Trail, 14.5 miles that used to be part of the CSX rail line. Composed of uplands and wetlands, Camp Milton Preserve's hiking trail includes signage throughout the trails and boardwalks to guide you along your trip through history.
4) Fort Clinch
Located in Fernandina Beach, Fort Clinch offers a variety of outdoor activities, including a six-mile trail for hikers and off-road bicyclists. The terrain includes steep and heavily-forested areas, providing a challenge for hikers and bikers alike. Hikers can also explore the shores of Cumberland Sound, and view Cumberland Island Seashore where wild horses are known to roam.
5) Guana River State Park
Located just miles from Jacksonville and St. Augustine, Guana River State Park is part of the Guana Tract, which includes the Guana Tolomato Matanzas National Estuarine Research Reserve (GTM Research Reserve) and Guana River Wildlife Management Area. With 10 miles of trails, Guana River State Park offers a range of habitats, including freshwater savannahs, salt marshes and oak hammocks. The GTM Research Reserve protects more than 73,000 acres, is home to (at last count) 44 mammal, 358 bird, 41 reptile, 21 amphibian, 303 fish and 580 plant species. Representatives from the GTM Research Reserve visit the Nocatee community several times a year for informational lectures that are designed to give residents a special "hands-on" experience.
6) Nocatee Greenway and Preserve
Nocatee is master-planned community that was designed with nature lovers in mind. The Nocatee Greenway includes more than 5,000 acres of connecting parks, jogging paths, wildlife preserves and trails, many of which connect to various neighborhoods within the community.
The Nocatee Preserve is a hidden jewel that fronts 3.5 miles of the Intracoastal Waterway. Donated to St. Johns County for current and future generations to enjoy, The Nocatee Preserve offers hikers, bikers and bird watchers over 2,400 acres of of undisturbed flora and fauna to explore.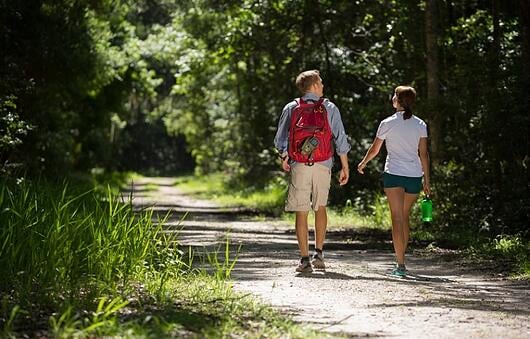 To learn more about outdoor recreation at Nocatee or new homes available, visit the Nocatee Welcome Center or call 1-800-NOCATEE.