From museums to historical parks and music festivals, the River City's cup runneth over when it comes to culture. Business Insider recently featured property research company Property Shark's list of the "Best 20 U.S. Cities for Culture." Rankings were based on the abundance of arts, culture and recreation attractions per capita. Coming in at number 11 on the list, Jacksonville has one cultural attraction for every 2,483 people.
Here's just a sampling of the events and venues where arts and culture are alive in the city:
Downtown
---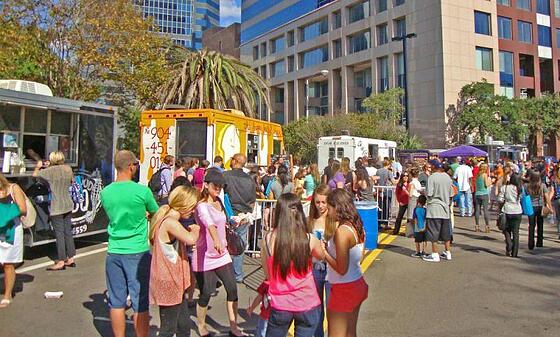 The Florida Theatre - built in 1927, the historic Florida Theatre is only one of four remaining in the state from this era. The venue holds more than 200 performances each year — everything from rock shows to ballet.
Jacoby Symphony Hall - home to the Jacksonville Symphony Orchestra, the sleek and modern design of the Jacoby Symphony Hall is similar to those seen in Europe. There's something for every preference, from the Eagles to Mozart.
Museum of Contemporary Art (MOCA) - comprised primarily of works dated after 1960, MOCA offers visitors more than 1,000 pieces in the permanent collection, including photography, paintings and more. Exhibitions are constantly changing, so every viewing experience is fresh and new at MOCA.
One Spark - dubbed the world's largest crowd-funding festival, One Spark is a platform for entrepreneurs, artists and musicians to find investors and financing opportunities. More than 260,000 attendees came out in 2014 to show support for local innovators and artists.
Art Walk - the first Wednesday of every month is when downtown comes alive with creativity. Bars, restaurants, coffee houses and other venues become art galleries for the evening. Visitors conduct a self-guided tour as they admire the works of local artists.
Riverside
---
The Cummer Museum - with more than 5,000 works in the Permanent Collection and rotating Special Collections, the experience at the Cummer is never the same one twice. Factor in the view of the St. Johns River from the gardens and you may want to spend a week there.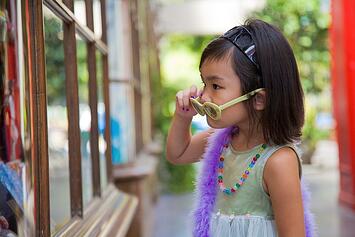 Riverside Arts Market (RAM) - located under the Buckman Bridge, this award-winning farmers' market provides visitors with access to local art, musical performances, food from local vendors and homegrown produce, cheeses and more from local producers. Admission is free, and (well-behaved) dogs are welcome to stroll with you.
San Marco
---
The Museum of Science and History (MOSH)- much more than a museum, MOSH offers exhibits that make learning fun. It's also home to the world's largest single-lens planetarium, Bryan Goodling Planetarium, where stars light years away can be seen from cozy seats.
St. Augustine
---
The Castillo de San Marcos - this 20.5-acre monument is home to the oldest existing seafront fortification in the U.S. Built of rare limestone called coquina, this fort played significant roles during power struggles between Spain and Great Britain, as well as the American Revolution and Spanish-American War.
The "Oldest City" is a popular local destination for Northeast Florida and Nocatee residents eager to explore the culture and traditions of its native inhabitants, as well as the Spanish and English settlers who called the city home.
This is only a small sampling of attractions the Jacksonville area has to offer on a 1:2,483 ratio. And sports count too! The River City has all major sports covered— from football to baseball, basketball, golf and even soccer.
---
To learn more about new homes available in nearby Nocatee, visit nocatee.com or stop by the Nocatee Visitor Center.