---
The first Earth Day was commemorated on April 22, 1970, as an estimated 20 million people nationwide attended festivities to promote conservation, environmental protection, and sustainable living.
Fast-forward to 2018 and "sustainable living" is no longer simply a buzz phrase, but instead a tangible goal that many families strive to achieve. Building a new home designed with innovative, energy-efficient technology is just one way that residents of master-planned communities (MPCs) such as Nocatee are using to "go green". New home communities also incorporate environmentally-friendly development principles, such as: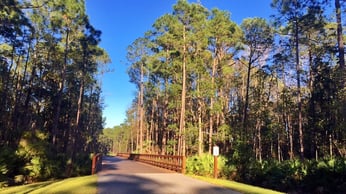 Conservation



Master-planned communities are planned from inception to completion, ensuring that the natural environment is not lost among parking lots and overcrowded neighborhoods. Developers of MPCs design the community to integrate nature into the lifestyle of its residents. By preserving and protecting the natural resources of the land, MPCs also give its residents opportunities for recreation such as hiking, biking, jogging, kayaking, and horseback riding.
"When we were planning Nocatee, preserving the area's natural beauty was at the top of the list," says Roger O'Steen, chairman of The PARC Group, Nocatee's developer. "From the very beginning, we set aside 60 percent of Nocatee as preserve, ensuring that it will never be developed."
Walkability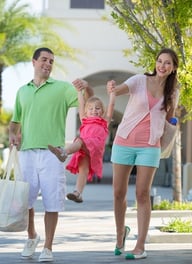 With many families worried about commuting and leaving a "carbon footprint", walkability has become an integral component of a green lifestyle. MPCs such as Nocatee ensure conveniently located shopping districts, neighborhood schools, and bike trails so that residents can drive less, and walk more.

"Neighborhoods like Daniel Park and Siena are located within walking distance of the Nocatee Town Center, the Splash Park and other amenities," O'Steen says. "Residents tell us they really enjoy being able to walk to the shops and restaurants." O'Steen goes on to say that, "Nature trails and paths for both bicycles and electric vehicles were also incorporated throughout Nocatee to encourage residents to enjoy the Nocatee lifestyle in an environmentally friendly way."
Energy Efficiency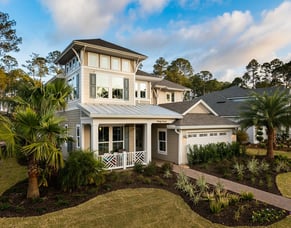 With more families trying to save energy and cut down on utility bills, energy-efficient homes have become widespread. These homes are built with materials and technology to warrant reduction of costs both for the Earth and the homeowner. With air-conditioning bills being a concern for homeowners in the South, master-planned communities such as Nocatee ensure their homebuilders are front-runners in energy-efficiency.
"Our builders are some of the industry leaders in building energy-efficient homes," says Roger O'Steen, founding partner of The PARC Group, master developer of Nocatee in Ponte Vedra, Fla. "They pride themselves on constructing homes using techniques that will save homeowners money on their utility bills."
So how can your family "go green" this Earth Day? Here are some more tips:
1. Put the car keys down and make a commitment to walk or ride a bicycle whenever possible. Electric vehicles are also an option for those looking to make a long-term investment in energy efficiency.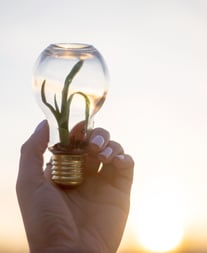 2. Buy locally whenever possible. Pick up some fresh produce and other goodies at your local farmers market. You'll not only enjoy the freshest selection, but also support a local business while cutting down on the food transportation costs that the big chain stores pass onto consumers.
3. Make your home green (in an eco-friendly way). Whenever possible, replace older appliances with new Energy Star-rated models. Replacing incandescent light bulbs with compact fluorescent light bulbs (CFL) will generate a 75 percent reduction in energy use, while washing clothes in cold water only will generate additional savings.
---
For more information on how Nocatee incorporates principles of green living, visit the Nocatee Welcome Center or call 1-800-NOCATEE.
Topics: Town Center Neighborhoods, Master Planned Community, Benefits of a Master Planned Community, Energy Efficiency