[Updated 11/20/18]
While the rest of the country is snuggled up in knit blankets, Northeast Floridians can be found lounging on the beach or enjoying the outdoors this holiday season. With mild end-of-year temps that rarely drop below freezing, what the First Coast lacks in frost it makes up in fun.
Here are 5 ways Northeast Florida does the holidays a little differently:
1. The party gets taken outside
No need to huddle around a fireplace or choose cabin fever over freezing. Thanks to mild winter temps, families have the option for hosting a buffet-style dinner party poolside or outdoors. And kids (both in age and at heart) can burn off energy and calories by playing football or other games in the neighborhood.
2. Menus are more surf than turf
Some Floridians ditch the turkey or ham and opt for a wide range of seafood as a holiday staple. The Mills family, for example, has an annual tradition of serving up a table full of freshly caught clams, lobster and fish instead of a traditional bird. They say that a lifetime living near Florida's waters has given them invaluable family bonding time fishing and boating for their holiday meal catches — a tradition they plan to pass down for generations.
3. Beach sand is a welcome replacement for snow
Who said angels need to be snowy? Kids on the First Coast may not have an abundance of fluffy cold snow to spread their wings, but instead make sand angels along the shores of the Atlantic Ocean. It's all the fun of snow without the frostbite.
Another coastal Floridian family tradition is collecting starfish and sand dollars that have washed up to use for ornaments, centerpieces, decorations or party favors.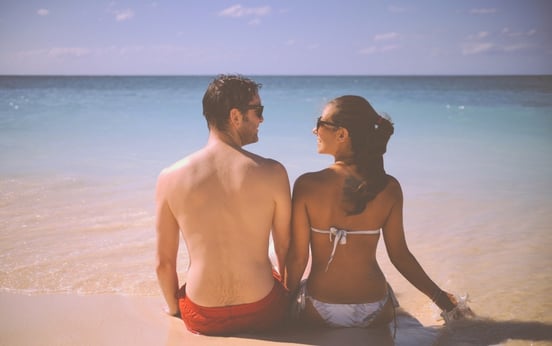 4. Parade floats actually float
You won't see any oversized Snoopy Santas or snow-covered Clydesdales clopping down these roads — instead, area residents gather along the banks of the St. Johns River in downtown Jacksonville or the Intracoastal Waterway for traditional boat and light parades.
Each year, First Coasters float their decorated, glowing boats down the St. Johns River for a number of small and large community boat parades. The parade is followed by a spectacular fireworks display. The annual Palm Valley Light and Boat Parade in December takes place on the Intracoastal Waterway in Palm Valley. Residents along the water strut their stuff too, decking out their docks for a decorating competition.
5. Holiday scenery is a blend of old and new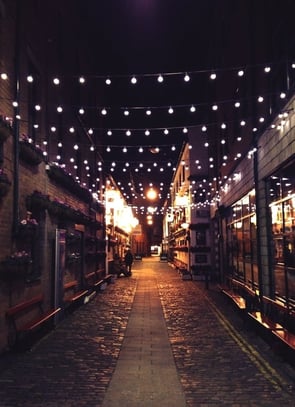 For a non-floating light show, historic St. Augustine draws tourists and residents to its spectacular Nights of Lights display. A Holly Jolly Holiday Trolley tour takes visitors around the town for ultimate views of holiday scenery in our nation's oldest city. Between wine and craft beer tours, historical sites, kids activities and caroling, St. Augustine is a wonderland for pedestrians, too.
Though they may be drastically different than other parts of the country, these traditions help make holidays on the First Coast something to remember. For more activities in the area, check out the Jacksonville Moms Blog's ultimate holiday guide.
---
To learn more about new homes available in Nocatee, visit nocatee.com or stop by the Nocatee Welcome Center.