The news just keeps getting better for first-time homebuyers. According to the Zillow Mortgage Access Index (ZMAI), borrowers have a significantly easier time getting approved for a mortgage today than they did even a year ago. Zillow also found that access to home loans is nearly two-thirds of where it was before the housing bubble burst.
In addition to mortgages with lower down payments and the reduction in mortgage insurance premiums that have been all over the news lately, lenders are doing what they can to sweeten the deal.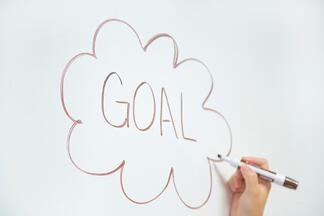 ---
Greater access to credit
Minimum credit scores for conventional mortgages have lowered too, depending on the lender. The minimum used to be 650 for a conventional loan, but the times they are a-changin.' Now lenders like Wells Fargo are offering 3 percent down "conventional" loan options with a minimum score of as low as 620. FHA loans provide a little more leeway in credit scores (with a minimum score of 580) because they are backed by the government and the buyers must carry private mortgage insurance for the life of the loan.
Increased down payment "gift" limits
Another way banks are giving first-time homebuyers a break is by increasing the amount that can be "gifted" to buyers for use on their down paymen. Both FHA loans (with a minimum down payment of 3.5 percent) and 97 Conventional loans (with a minimum down payment of 3 percent) allow "gifts" to be applied up to the full amount of the down payment. An affidavit is still required that certifies the funds in question are in fact a gift, and not a loan.
Between lower down payment options, looser credit standards and reduced mortgage requirements, it may seem like the timing will never be better to purchase a home. Before you jump into a 15 or 30-year commitment, be sure to consider:
How long you plan to live in the same location - if you move out or away before you've been in your home for five years, you run the risk of not making any profit because of closing costs and a minimal amount of equity.
How much down payment you'll need - depending on the type of loan you apply for, your down payment requirement can range from 3 percent all the way up to 20. Of course, this affects how long it will take before you can purchase a new home if you have to save up for a large down payment.
Credit score requirements - some lenders will go as low as 580, but can you clean up your score in a matter of months to get the best possible interest rate? It could be worth it when we're talking about 15 or 30 years of monthly payments.
---
To learn more about affordable new homes in Nocatee, stop by the Nocatee Welcome Center or call 1-800-NOCATEE.