It's been all over the news lately… Will this be the year millennials finally fly their parents' coops and buy nests of their own? The timing couldn't be better from a first-time homebuyer perspective. And an estimated 42 percent of this large generation plans on purchasing a home in the next one to five years.
In addition to first-time-buyer-friendly loan terms, upcoming changes to the Pay-as-You-Earn program means that even millennials with old student debt only have to shell out 10 percent of their monthly disposable income on paying their student loans back, freeing up more funds for a mortgage payment.
---
With more and more millennials finally entering the housing market, here are some things they need to do before they start shopping:
Pay down debt. Although it can feel nearly impossible at this age, young home shoppers should do their best to pay down credit cards and other debt that can impact their credit scores, and ultimately their interest rates. Credit utilization ratio should be no more than 30 percent, and ideally only 10. If you can't pay off your cards, get them down to where you're only using 30 percent or less of your available balance BEFORE getting pre-approved for a mortgage.
Ask for cash in lieu of gifts. Many lenders will allow first-time homebuyers to put a large chunk of their down payment down in the form of a "gift" from family members. Request that your birthday, graduation and other incoming gifts go toward your down payment instead of items you could do without.
Weigh the pros and cons of the various loan types. Should you go with an FHA or Conventional 97 loan, or try to beg, borrow and steal until you can put between 5 and 20 percent down? It all depends on your situation. Be sure to factor in interest rates, mortgage insurance requirements and prepayment penalties.
---
Home features millennials are looking for:
A new survey by the National Association of Home Builders (NAHB) revealed what millennials want in a home. Some of the results may surprise builders and Realtors alike.
Suburban location: Contrary to previous statistics, the NAHB survey found that more than half of millennials (66%) prefer a suburban home to an urban one. The same study also revealed that 75 percent of them want single-family detached homes, and that only 10 percent would choose to live in the central city.
Smaller footprint: McMansions aren't high on the priority list for this generation. They prefer smaller, more functional spaces. It's predicted that this generation will drive down the average home size by demanding smaller, more affordable homes.
Move-in ready: this generation is known for its multi-tasking abilities, but apparently remodeling isn't included in that equation. Most millennials prefer a move-in ready residence, freeing them up to change the world instead of remodeling their nest. Due to their size and number of homebuilders, most master-planned communities, like Nocatee, have quick move-in homes ready 12 months of the year.
Wired: millennials are known to have their devices by their sides at all times. So it's only logical that their homes are equipped for wireless browsing, chatting, streaming and entertaining. This includes high-tech thermostat controls and automated alarm systems.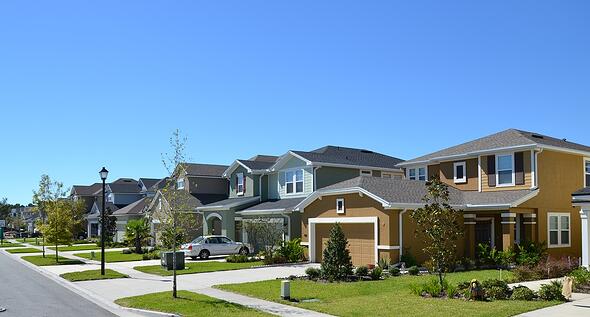 ---
For information on affordable new homes in Nocatee, visit nocatee.com or stop by the Nocatee Welcome Center.