**Updated: March 6, 2018**
When looking to buy a new home, there's one decision that is almost as important as location, location, location—will you buy a new construction home or a resale home? It's a debate that has been going on for years, with no signs of slowing down.
According to a Trulia study, 41 percent of Americans say they would prefer to buy a newly built home over an existing one. The top reasons those who responded want to live in new homes include:
- Modern features
- Less maintenance and repair costs
- Modern construction standards

- First person to live in a home

- New neighborhood near other new homes
Even more new construction home pros:
In addition to the benefits outlined in the survey, other pros to new construction are:
High-tech homes are equipped with today's technology—from wireless streaming to automated security and temperature controls

Greater energy efficiency - energy-saving appliances and more sustainable materials are used

More room - from closets to common living areas, newer homes typically offer larger spaces

Layouts for the way we live today - open floor plans and multi-functional spaces instead of smaller, darker rooms
Existing home pros:
The same Trulia survey asked about the preference of existing homes. Some of the features that appeal most to existing home fans include:
Established neighborhood near other older homes

Live in a home with some history

Live in a home built to historical standards

The desire to work on DIY home projects
Of course, there are cons to each type of home to consider as well:
Existing home cons:
More maintenance - older appliances mean more home maintenance

Less energy efficient - higher energy bills due to older, less-efficient materials

Designs/features may be dated - from wallpaper to bathroom tiles and countertops

Less space - small or no garage, smaller closets and living spaces
New construction home cons:
Less room for price negotiation - this may be true for the asking price, but you can take advantage of included/bundled upgrades in some cases

Homeowners' associations fees - although they are usually accompanied by amenities that older neighborhoods don't offer
May be further away from work - consider your commute when selecting a home (remember, location, location, location). Master-planned community Nocatee boasts a location that is convenient to area beaches as well as downtown.
Here are some questions to ask yourself when considering new home construction vs. resale homes:
1. Do you enjoy DIYing?
Some people love the idea of spending a weekend remodeling a bathroom or landscaping a backyard. Others prefer to golf, beach and unwind. Picture how you'd like to spend your time off--either enjoying the fruits of your own labor or some other hobbies.
2. How important is move-in readiness to you?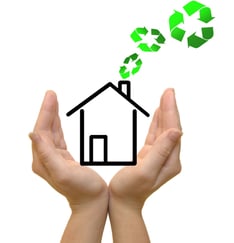 A new home is exactly that. Built to your liking and good to go on moving day. In an older home, you may have a few things you want to change/update right away, or slowly over time. Ask yourself how much renovations would disrupt your lifestyle after you've already moved in.
3. How important is energy efficiency?
Newer homes are built and furnished with more efficient materials and appliances. With existing homes, you may receive some tax credits for upgrading to more efficient appliances, but be sure to check with the IRS to see which ones qualify for tax credits.
4. What is your definition of "charm?"
Like beauty, charm is in the eye of the beholder. Some buyers believe only older homes have character. Others appreciate the ability to build in some "charm" of their own by way of custom finishes and upgrades of their choosing.
5. What's your tolerance level for home maintenance?
Would you rather replace older appliances as needed (sometimes unexpectedly), or move into a home with a slightly larger price tag and know that your appliances are brand new and still under warranty?
6. What's your timing?
To close on an existing home, it takes about two months to make an offer, get it approved and seal the deal. With some new home construction, the home has yet to be completed, so the timing is more in the six months to a year range, but getting exactly what you want in a home could make it worth the wait. A just as rewarding new construction option, deciding on a Quick Move-In home (some ready for immediate move-in) that builders have available in almost all Nocatee neighborhoods.
To learn more about affordable new homes in Nocatee, explore nocatee.com or stop by the Nocatee Welcome Center.