George Ray is an 84 year old Nocatee resident who has lived in the community since 2015. He was first introduced to the master-planned community of Nocatee in 2009, where he began selling seashells at the local farmer's market. He quickly became a favorite local vendor among the residents.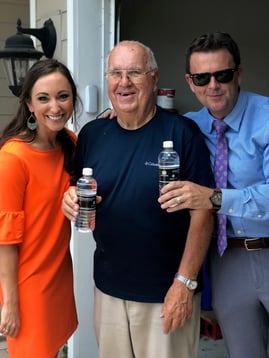 In 2015, he moved to Nocatee's Twenty Mile neighborhood and was the very first resident to move in. He found a new way to serve the growing community- driving around and handing out water bottles to families at the
Twenty Mile Parks
. Residents recognized Mr. George as the "water guy"- and a day never went by without Mr. George driving around the community making sure everyone was well hydrated as they were enjoying their time in the Florida sun.
He loves what he does- so much that he gives away almost 4,000 water bottles each year!
"I love what I do," Mr. Ray shares. "What better way could I spend my time and money than to bless people?"
Gate Hospitality's VP of Marketing and Membership, Sarah Small, was exploring the Nocatee community one day with her young family. While playing in one of the Nocatee parks, Mr. George stopped by and offered her and her family a water bottle. She was so touched by the gesture that she searched for Mr. George's family to coordinate a surprise of her own.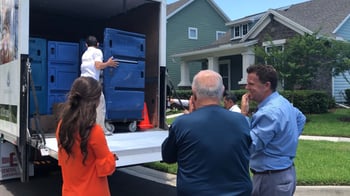 On Tuesday, May 21, a Gate Hospitality moving truck pulled up to the front of Mr. George's home in Twenty Mile at Nocatee and delivered 8,000 water bottles. Stunned, Mr. George could only say "I guess I don't need to go to Costco for a while!"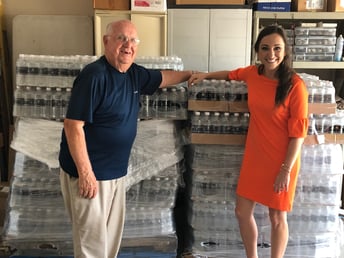 Mr. George now has enough water bottles to last him for two more years. And what's his plan with his new stash? Expanding his reach outside of Twenty Mile at Nocatee!