---
Yes, life in a master-planned community (MPC) is different than your average suburb or neighborhood. Maybe that's why MPCs are so popular, with the top 50 master-planned communities in the country taking 5 percent of 2014's total new-home sales.
For those who want to learn more about living in an MPC, who better to ask than a resident? We did, and here are the top 6 things MPC residents say you should know about life in one:
1. ) You don't have to be rich to live like it.
It's no surprise that MPCs offer a variety of builders, home styles and price ranges to appeal to just about anyone. But the real beauty is that even if you prefer to live in a townhome, you'll have access to top-notch amenities you'd usually only find in resorts.
2.) It's impossible not to know your neighbors.
The "C" in MPC is more than just part of the name. It's an accurate depiction of the lifestyle and sense of community you can get accustomed to. Between the amenities and planned resident activities, MPCs incorporate socialization into their neighborhoods from the start. Whether you choose an age-targeted community and prefer to surround yourself with other retirees, or want to live on a street with kids similar in age to your own, you won't have a hard time making friends only a few houses away.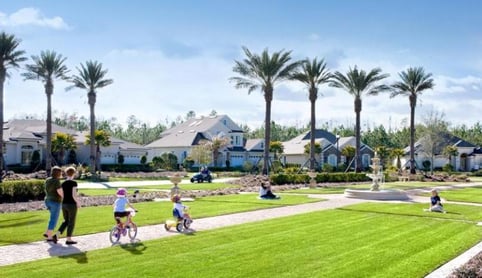 3.) Happy people are all around.
Of course, no one is immune to life's challenges, but MPCs provide an atmosphere that's proven to promote happiness and well-being, including access to outdoor spaces and recreational opportunities. From the residents to the employees at the amenities and the welcome center, no matter where you turn, people are in a good mood and excited to share what they love most about the community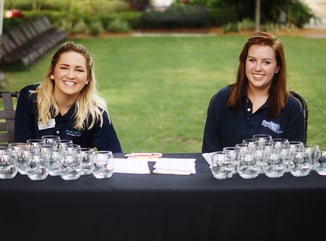 4.) Cars are optional.
Between bikes and feet and golf carts, you could go for days without needing a car, and still have access to everyday necessities. From driving through a restaurant's drive-thru in your golf cart to making a grocery/hair salon/doctor run, some MPCs offer urban conveniences by housing a Town Center at the core of the community.
5.) Boredom isn't allowed.
Master-planned communities pride themselves on offering residents of all ages a wide range of planned events and activities, most of which are free. From yoga classes to farmers markets and comedy nights, the list goes on and on and on. And it usually changes monthly. Most MPCs publish an events calendar to ensure residents know all of the many fun activities available to them and their guests.
6.) You don't have to leave home to escape it all.
Many MPCs offer trails and green spaces that make you feel miles away from the stressors of daily life. For example, master-planned community Nocatee has more than 5,000 acres of Greenway Trails for residents to enjoy surrounded by wetlands, protected wildlife and parks.
---
To learn more about affordable new homes available in Nocatee, visit nocatee.com or stop by the Nocatee Welcome Center.
---